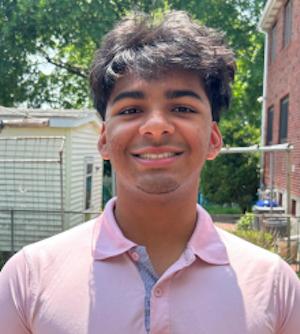 The following announcement was provided by the Charles River Chamber:
The Charles River Regional Chamber is once again awarding four scholarships to deserving seniors from our core communities. This year's Watertown recipient is Zuhayr Masud.
Zuhayr Masud is a 2023 graduate of Watertown High School who is "a unique individual who is curious, collaborative, and extraordinarily intelligent," said teacher, Vivienne Mulhall. As the class president, Alex has a variety of extracurricular activities and talents, including the impressive art portfolio of his artistic evolution in high school. Zuhayr outreached and lead a school campaign to advocate for the Fair Share Amendment that resulted in the school committee's endorsement. As a leader, Zuhayr says he hopes to "continue to rally these forces for good." He will continue his educational journey at the Wesleyan University in Connecticut.
While academic performance and extracurricular activities are important, the chamber's Scholarship Committee weighed its decision-making heavily on compelling stories that showed the scholarship would make a meaningful impact in each recipient's life.
The committee also got a glimpse of how these students had to navigate senior year through a pandemic. Between COVID-19, significant events, and family dynamics, this year's scholarship recipients have demonstrated their perseverance through various challenges, stayed motivated, and achieved.
This year's scholarship committee was chaired by Arif Bhimani (Middlesex Savings Bank). Members included Alexis Avila (Prepped and Polished), Gillian Kohli (Wellesley Books), Mark Loveless (The Village Bank), Perrin McCormick (Perkins School for the Blind), Josephine McNeil (CAN-DO), Kevin Ruddy (PTC), and Eric Turner (Lasell University).