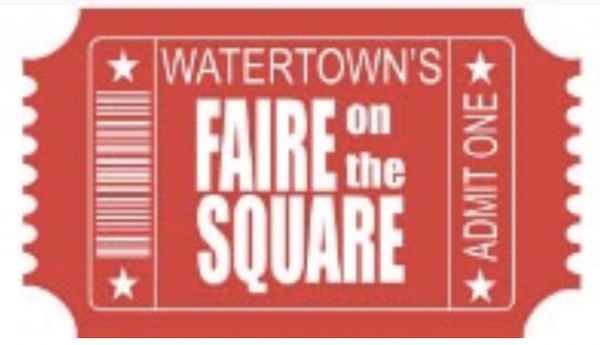 The following announcement was provided by the organizers of the Faire on the Square:
We are planning another fantastic event for 2023, and if you haven't already done so, we invite you to get involved again this year.
Event details –
Saturday, September 23, 2023
11 a.m. to 4 p.m.
Saltonstall Park, Main Street, Watertown
In 2022, we estimated approximately 15,000 people attended the Faire! The Faire continues to be the single largest annual community event in Watertown!
Subsequently adding to the quality of life here in our city, this achievement is not possible without the support of our sponsors.
We simply could not offer this fantastic, family-friendly, and important community event each year without them.
There are many ways to get involved – do you have goods for sale, a service you would like to highlight, or a local organization you would like to promote?
Become an exhibitor, a sponsor or volunteer (company groups welcomed) – you will have the opportunity to meet 1,000s of people from our community and local neighborhoods!
Faire on the Square offers something for everyone – we have pony rides, live entertainment, games, rides, a food court and a beer garden!
Thank you for your consideration. We look forward to hearing back, and hope to partner with you to make 2023's Faire our best one yet.