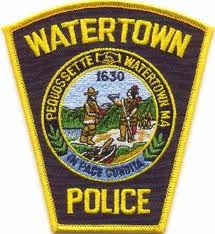 The process for selecting Watertown's next Police Chief has started and City Manager George Proakis will hold a meeting to hear from the public about selecting the next chief.
The City of Watertown sent out the following announcement:
The City Manager is seeking community input as he starts the process of selecting the next police chief for the Watertown Police Department. Please join us on Monday, July 24, 2023 at 6:00 PM at the Watertown Free Public Library, Watertown Savings Bank Meeting Room. The Library is located at 123 Main Street in Watertown.