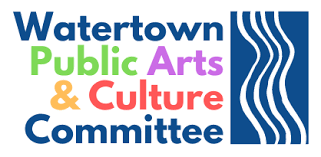 The following announcement was provided by the Watertown Public Arts & Culture Committee:
In an expansion of the program recently launched by the Watertown Friends of Bees and the Watertown Community Gardens in partnership with Watertown's Department of Public Works, the Public Arts & Culture Committee is collaborating with the Watertown Community Gardens and Watertown School Gardens using art to enhance learning in gardens throughout the city.
Artists are asked to develop imagery for two signs that will accompany the school gardens. Each sign may have a different artist, or the selection committee may select the same artist to complete both signs. Selected imagery will be digitized and printed on aluminum for outdoor display. The imagery may also be used at the Watertown Community Gardens, the Department of Public Works, and at a series of educational talks offered at the Watertown Free Public Library.

The selected artist(s) will have their name included on each sign. There are two signs and artists can submit designs for one or both of the signs. Artists may complete their designs in any 2-D media and should submit their completed designs that fill the gray space in each template, provided below. Because this will be a teaching tool, renderings of plants and animals – however abstracted or simplified – should be as anatomically correct as possible. Up to two artists will be selected to finalize their imagery for use on the two signs. This call for art is made possible through an Accelerating Climate Resiliency Grant from the Metropolitan Area Planning Council. Learn more and see full call for artist. 
Virtual Information Session – Pollinator Pathway Signs Monday, July 24, 5-6 PM
Zoom Link | Meeting ID: 826 7527 7197 Passcode: 378531
Apply by September 17, 2023 at 11:59 pm.