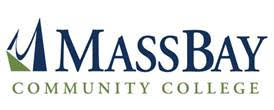 The following announcement was provided by MassBay Community College:
MassBay Community College is preparing for Governor Healey's proposed MassReconnect program, which would enable Massachusetts residents who are 25 years of age and older without a college degree to obtain an associate degree or certificate for free at any Massachusetts public community college. If this budget item is passed, the direct costs of tuition, fees, books, and supplies will be covered for eligible students enrolled in an approved certificate or associate degree program who are taking at least six credits per semester.
The MassReconnect proposal is currently before the Massachusetts legislature as part of the fiscal year 2024 budget process. If approved, students can begin attending college for free starting in the fall 2023 semester. Applications to MassBay for fall semester are due by Tuesday, August 29, 2023, classes begin on Tuesday, September 5, 2023. To be eligible for free college, students must first submit a Free Application for Federal Student Aid (FAFSA).
"Once MassReconnect is approved, there will never be a better time than fall 2023 to go to college," said MassBay Associate Vice President of Enrollment Lisa Slavin. "Data shows that 70% of jobs in Massachusetts require an Associate Degree, and on average students with their degree earn $12,000 more per year than those with a high school diploma or the equivalent. We are eager to get the word out to all eligible students about the advantages of this impactful MassReconnect program."
Interested students are strongly encouraged to attend one of two MassReconnect Information Sessions:
What: MassBay MassReconnect Info Sessions
When: Thursday, July 27, 2023 at 6:30 p.m.
Tuesday, August 8, 2023 at 6:30 p.m.
Where: Virtually. Join by clicking this link: https://bit.ly/3Q3HcAu
Admissions applications for fall semester are due by Tuesday, August 29, classes begin Tuesday, September 5.
For more information about MassReconnect, MassBay programs, or to fill out a free MassBay application, visit massbay.edu/massreconnect. For questions or free help filling out FAFSA with professional financial aid counselors, visit massbay.edu/financial-aid/fafsa-assistance.
About MassBay
MassBay Community College is the most affordable higher education option in MetroWest Boston, offering a robust portfolio of courses and more than 70 associate degree and certificate programs with flexible day, evening, and weekend classes in Ashland, Framingham, Wellesley Hills, and online. MassBay students receive an unmatched educational value by earning stackable credits that transfer to bachelor's degree programs, and workforce-ready skills necessary to advance careers in high-demand fields such as health and life sciences, automotive technology, engineering, business, cybersecurity, and the humanities. MassBay's Associate Degree in Nursing (RN) and Practical Nursing (LPN) programs were both ranked as the #1 Nursing Program in Massachusetts in 2020-2021 by national nursing advocacy organizations RegisteredNursing.org, and PracticalNursing.org. Since its founding in 1961, MassBay has been accredited by several governing bodies and remains firmly committed to its mission of meeting the needs of the diverse local communities it serves. We value the intrinsic worth of all individuals, collectively in pursuit of inclusiveness and prioritize our work towards achieving equity within our community and beyond.
Learn more at massbay.edu