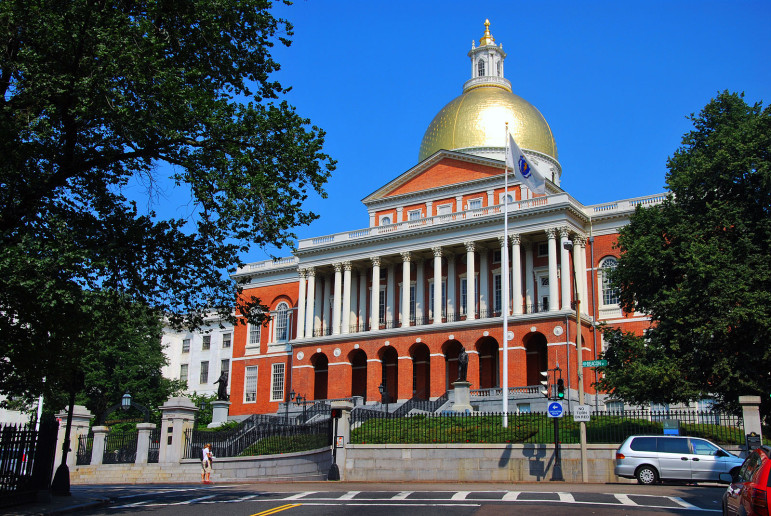 The following announcement was provided by State Sen. Brownsberger's office:
The Massachusetts state Senate is accepting applications for a fellowship program offering paid, part-time positions for eight weeks in Senate offices from September through November 2023. Our office is participating.
The program has been designed to expose traditionally underserved populations to public service, representative democracy, and lawmaking. This is an opportunity to learn firsthand about the roles and responsibilities of state legislators and their staff. Skills that will enhance your application include clear communication, empathy, ability to use positive language, and willingness to work as part of the Senate team. This is a paid position.
Fellows will receive direct experiences in the operations of a legislative office, the legislative process, and a wide array of government functions; develop workplace skills and receive exposure to a variety of career options; and build a network of contacts.
Duties and responsibilities:
Each Senate office is structured and operated differently, exact duties and responsibilities may vary but may include:
researching laws, bills, and policy proposals;
assisting the office with day-to-day operations (i.e. greeting guests, answering the phone, and responding to requests from the Senator or the staff);
researching issues concerning the Senator's district or their priorities;
working with constituents, as directed, to help resolve issues or concerns and respond to inquiries;
attending sessions of the Senate to assist the staff and Senator with any legislative needs; and
other duties as assigned.
Other Duties:
Please note this job description is not designed to cover or contain a comprehensive listing of activities, duties or responsibilities that are required of the employee for this job. Duties, responsibilities, and activities may change at any time with or without notice.
Eligibility:
Applicants must be able to commit up to 150 hours to a Senate office (18.75 hours per week for 8 weeks)
Applicants must be from a traditionally underserved population. For the purpose of this program, "Underserved populations" are populations that have been denied a full opportunity to participate in aspects of economic, social, and civic life and share particular characteristics, which may include, but not be limited to: race, ethnicity, religion, sexuality, disability, geography, and economic status.
Work Environment:
This job operates in a professional office environment. This role routinely interacts with other staff, members of the legislature, and the general public. Professional attire is required.
Position Type/Hours of Work:
This is a paid part-time position for September-November 2023. Hourly compensation is $20 per hour. Fellowships will not exceed 150 hours. Exact schedules will be agreed upon with the Senator and/or office manager.
How to Apply:
Complete the Fellowship application form and email Kimberley Hutter at kimberley.hutter@masenate.gov once it has been submitted. This will help our team identify candidates in Senator Brownsberger's district, the Suffolk and Middlesex.
All applicants will be screened to ensure the minimum program requirements are met and matched with a Senate office. Senate offices may request interviews and additional information as part of the applicant review process. Applications may be submitted at any time.
The Senate requires all staff, interns, and fellows to have received COVID-19 vaccination or to have been approved for an exemption as a condition of the position. Finalists will be given details about how to demonstrate receipt of vaccination or request an exemption due to a sincerely held religious belief or medical reason not to be vaccinated.