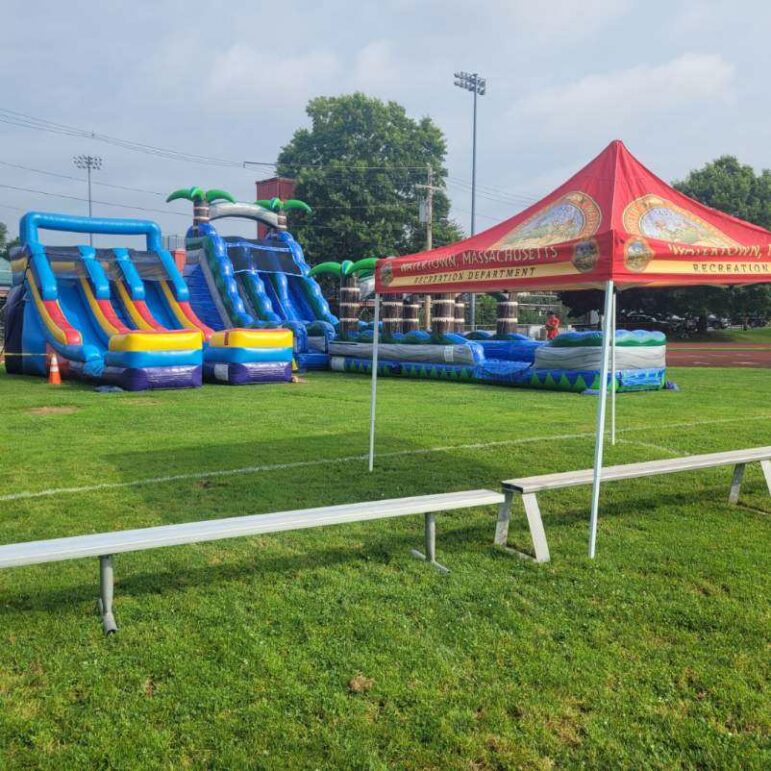 The City of Watertown provided the following information:
The daytime temperature is going to be over 90 degrees for the next few days. Please check in on your neighbors and stay hydrated and safe. To cool down in the heat, visit the Library & the DCR Pool! Plus water slides at Victory Field.
The Watertown Free Public Library at 123 Main Street is open Monday – Thursday: 9 AM – 9 PM, Friday: 9 AM – 7 PM, Saturday: 9 AM – 5 PM, Sunday: 1 PM – 5 PM.
The Clarence W. Dealtry Memorial Swimming and Wading Pool at 138 Pleasant St., Watertown is open each day from 11:15 AM – 6:45 PM. Call 617-924-0132 or visit their website for more information.
The Recreation Department will run a Slip-and-Slide today at Victory Field from 10 a.m. to 3 p.m.