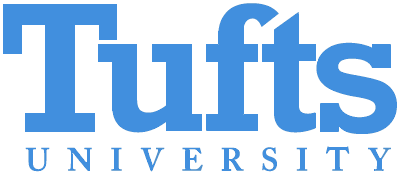 Several students from Watertown earned academic honors at their colleges during the spring of 2023.
The following announcements were provided by the institutions:
Tufts University
Tufts University recently announced the dean's list for the spring 2023 semester. To qualify for the Dean's List, students must earn a grade point average of 3.4 or greater.
The following earned Dean's List honors:
Gracie Denneen of Watertown
Evan Fleischer of Watertown
Ahmed Khan of Watertown
Leyla Mandel of Watertown
Kinan Rabbat of Watertown
Oliver Rabinov of Watertown
Antoine Warde of Watertown
Tufts University, located on campuses in Boston, Medford/Somerville and Grafton, Massachusetts, and in Talloires, France, is recognized among the premier research universities in the United States. Tufts enjoys a global reputation for academic excellence and for the preparation of students as leaders in a wide range of professions. A growing number of innovative teaching and research initiatives span all Tufts campuses, and collaboration among the faculty and students in the undergraduate, graduate, and professional programs across the university's schools is widely encouraged.
Champlain College

Roger Silvestri of Watertown was named to the Champlain College Trustees' List for the Spring 2023 semester.
Students on the Trustees' List have achieved a 4.0 grade point average for two or more consecutive semesters.
Making the Trustees' List is a tremendous achievement in any year. Many of the high achievers balance their classes with serious jobs, internships, clubs, and volunteering. We congratulate you on this great accomplishment and honor.
---
The following students have been named to the Champlain College President's List for achieving a grade point average of 4.0 or higher in the Spring 2023 semester.
Oliver Hoblitzelle of Watertown
Amy Lara of Watertown
Roger Silvestri of Watertown