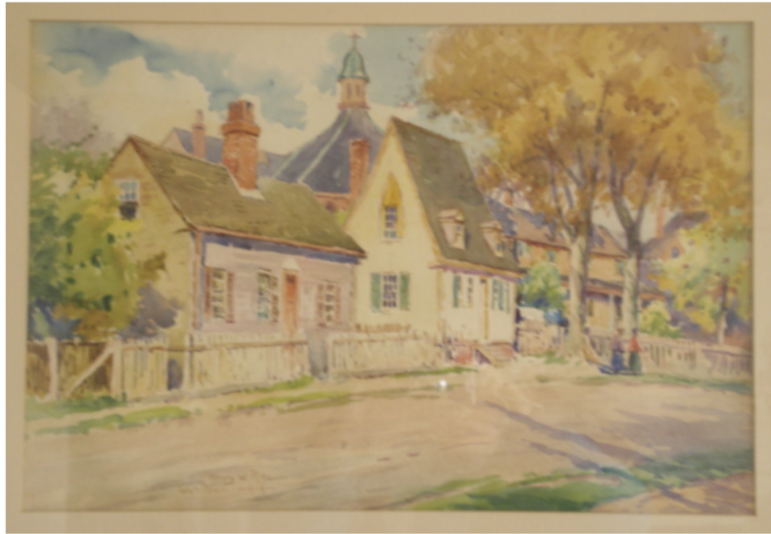 The following story is part of a series on local history provided by the Historical Society of Watertown. It was written by Historical Society of Watertown board member Bob Bloomberg. Bob is also on the board of the Watertown Historic District Commission. He is a genealogist (his contact information is on our website) and has written several book reviews and newspaper articles. He wrote this article for our January 2019 newsletter "The Town Crier."
Imagine you are in your front yard in Watertown, perhaps raking leaves. Henry Webster Rice is out there, looking like any one of your neighbors. You would be hard pressed to know that he is a nationally known and highly respected artist and teacher, whose works are on exhibit in some of the most prestigious galleries in the country. In fact, two of his paintings now hang in the Fowle House, the home of the Historical Society of Watertown.
Rice was born on May 18, 1853 in Pownal, Maine, the son of Henry S., a carriage painter, and Mary. The family soon moved to Oxford, Maine, where Henry's father established a carriage manufactory, at which Henry worked. Sometime in the late 1870s the family moved to Boston. In January 1880, Henry married Cora Downs in Boston, establishing a household on Hammond St. in Roxbury. His first job there was with his father. Both were carriage painters. Henry's mother-in- law, Mary Downs, a physician, lived with them from 1880 until she passed away in 1904. By the turn of the century, the family had moved to Highland St. in Roxbury. Henry now, and always thereafter, listed his occupation as artist.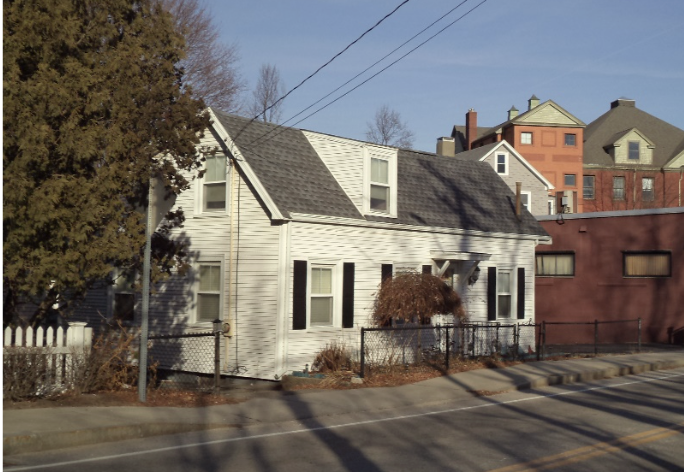 In the early 1900s, the family moved to 30 Hawthorne St. in Watertown. Henry and Cora had a daughter, Helena, who married Howard Hillman, a salesman for an advertising business. They lived with Henry until Henry's death in May 1934.
Rice studied watercolor and oil painting under Ross Turner. Turner had settled in Boston in 1883, where he established a studio, and began teaching at MIT and Mass. Normal Art School (now the Mass. College of Art and Design). Rice specialized in genre art, and landscapes and marine views of boats and fishermen. Genre art is the pictorial representation in any of various media of scenes or events from everyday life, such as markets, domestic settings, interiors, and street scenes. The paintings in the Fowle House, done in 1919, are two views of the same house on Pleasant St. This house is still standing.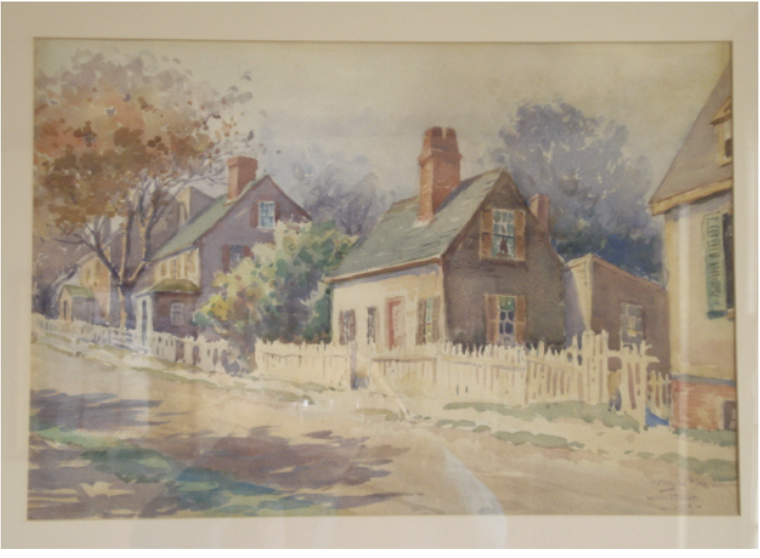 From 1888 until 1907, he exhibited his watercolors at the nationally renowned Boston Art Club on Newbury St. In addition to painting, Rice taught art at the Museum of Fine Arts, and was known as a beloved teacher. He painted at Suite 202 of the Fenway Studios from 1906 until his death. Fenway Studios is still located at 30 Ipswich St. The building was designated a National Historic Landmark in 1998 as one of the only artist studio buildings specifically designed with input from artists that is still in use for that purpose.
Rice's reputation expanded, as did his circle of interest and influence. One of his pupils made a trip to Bermuda, and Rice followed in her footsteps. He returned to Bermuda frequently over the last 20 years of his life, and today his Bermuda works are some of his most valued. He also painted many scenes of the White Mountains and the Monadnock Region of New Hampshire, leading to his inclusion on the "White Mountain Art and Artists" website. He also opened a studio in Ogunquit, Maine, and painted a beautiful watercolor scene of a workshop in Kennebunkport.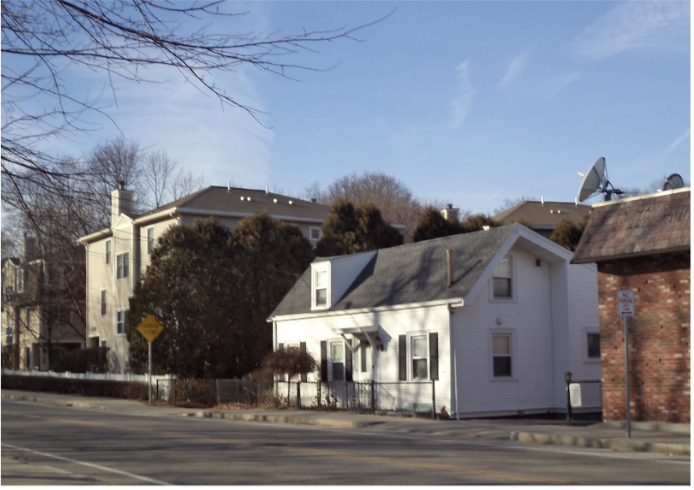 During his career Rice's works were exhibited primarily on the East Coast. As early as 1883 his painting "A Summer Afternoon" was included in the New England Manufacturers' and Mechanics' Exhibition. In addition to the Boston Art Club he also contributed to the American Watercolor Society, the Guild of Boston Artists, the Brockton Public Library, the Vose Gallery of Boston, and the Boston Society of Watercolor Painters. His paintings were also shown at the Pennsylvania Academy of Fine Arts and the prestigious Art Institute of Chicago (of which he was a long-time member).
Today, his paintings and etchings are part of the permanent collections of the Museum of Fine Arts in Boston, the Portland (ME) Museum of Art, the Art Institute of Chicago, and, much further afield, the University of Washington in Seattle.
Rice's works are still being sold at auction houses. The paintings are light and airy, with seascapes, meadows and fields, and mountains predominating. Some have sold for over $1,000. So, as we rake leaves today, we can continue to enjoy the legacy that Rice has left us, and perhaps wonder if that neighbor of ours is also an artist of outstanding talent.