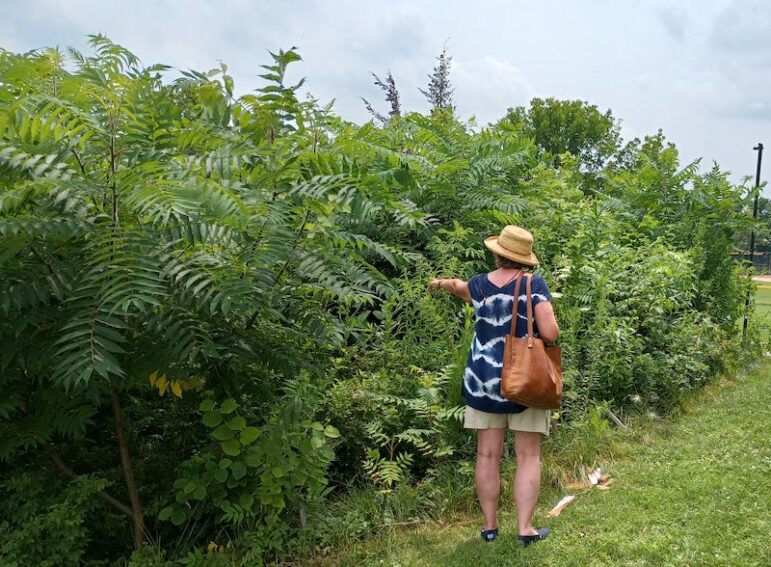 This spring, a group of Watertown residents — known as the Watertown Miyawaki Team — met to develop a Miyawaki Forest. These forests are named for Akira Miyawaki (1928-2021), a Japanese botanist with a passion for trees.
Traveling around his country, he noticed groves of large, mature trees growing near Shinto temples. He was surprised the trees were so healthy, in spite of growing close together. He wondered: what if people planted small, compact mini-forests in cities? Would that help to clean the air, cool the streets, and combat climate change?
His idea caught on, and now people are planting these tiny forests around the world. A Miyawaki forest can be as small as a living room rug or as big as a parking lot, but it must have plants that are native to the region. Its trees grow faster than in a traditional forest and capture carbon dioxide more efficiently, converting it into oxygen. Trees also provide cooling evapotranspiration and much-needed shade as the climate warms. This process can combat the extreme heat, fires, floods and tropical storms caused by global warming. Trees and plants in a Miyawaki forest also attract birds, bees, small animals, and helpful bacteria.
We are eager to find the right spot for a forest in Watertown and we hope to plant in the fall of 2024. Since visiting the City of Cambridge's first Miyawaki Forest in nearby Danehy Park, we have seen forests in other locations and observed a Miyawaki Forest planting in Ayer. We also consulted with Trees for Watertown, with Tree Warden Michael Micieli, and with Raja Abdelmalek of Winchester, who has planted two forests in Jordan.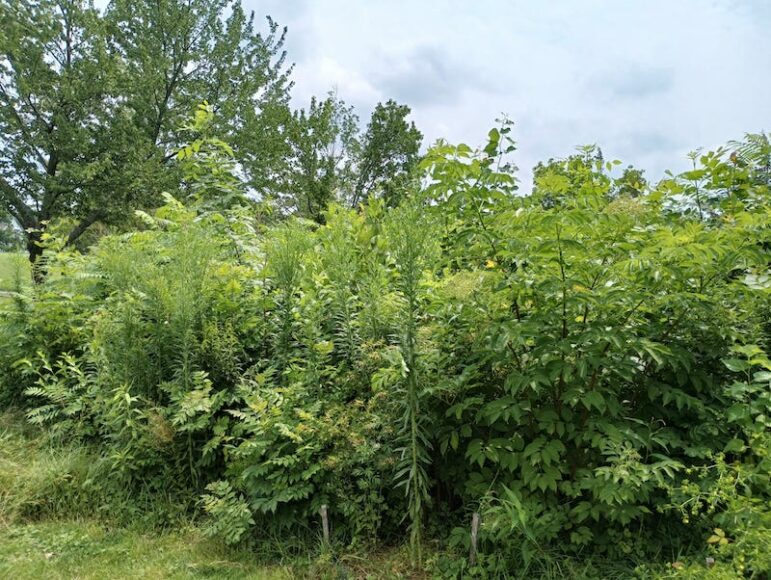 For residents who would like to learn more about these forests, we recommend Hannah Lewis's excellent book, Mini-Forest Revolution: Using the Miyawaki Method to Rapidly Rewild the World. Copies of the book are now available at the Watertown Library and through the Minuteman Library System. We invite you to contact us at WatertownMiyawaki@gmail.com.
The Watertown Miyawaki Team will host a table next to Trees for Watertown, at the Watertown
Faire in the Square on Saturday, September 23rd. Come to learn more and contribute your own
ideas!
Liza Ketchum, author of The Last Garden, and co-author of Begin with a Bee, is a member of the Watertown Miyawaki Forest Team. Her children's book on Miyawaki Forests, Green Heart, Tiny Forest, co-authored with Jackie Briggs Martin and Phyllis Root, is due out in 2024. She lives in Watertown's East End.
Liza Ketchum