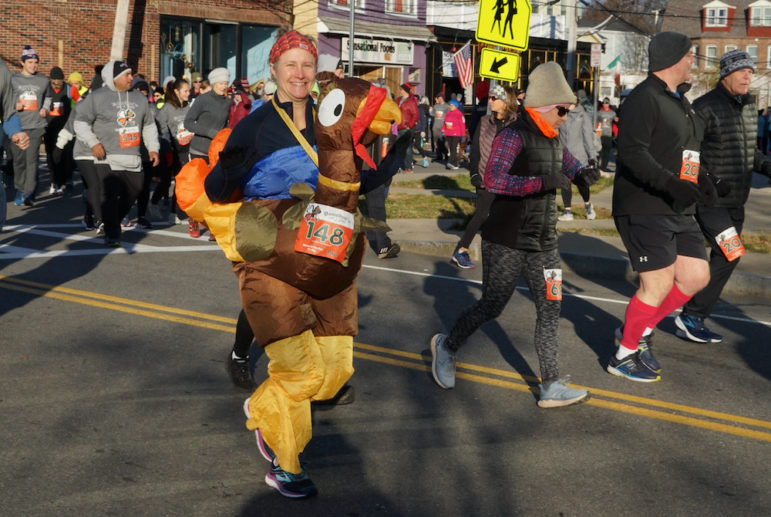 The following announcement was provided by Donohue's Bar & Grill:
As in past years, we'll have a team competition with prizes for the largest team and the fastest team. We've also got an amazing prize for the person who refers the most runners into the race: FREE Donohue's chicken wings for a year! All runners are entered into our post-race raffle, which includes over 50 six-packs of beer and bottles of wine!
Pre/post-race breakfast opens at 8 a.m.
5K Race starts at 8:30 a.m.
Free Kids Fun Run starts at 8:35 a.m.
Free Breakfast for Everyone! Runners and spectators are welcome to join us for a free post-race breakfast of scrambled eggs, sausage, and bacon.
Fresh Quebrada Bakery Pies! We'll have an assortment of pies for the two overall champions, the winners of each age group, the top influencer who refers the most runners, and the captain of the largest team!
Enjoy music and beer at Donohue's after-party!