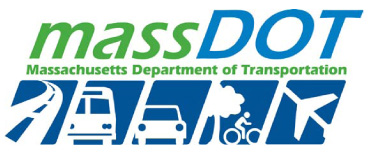 The following announcement was provided by MassDOT:
The Massachusetts Department of Transportation (MassDOT), MBTA, and Massport are advising Labor Day Holiday travelers to make informed decisions and plan ahead as Labor Day Weekend is traditionally a popular time for travel and everyone should consider taking trips at off-peak hours and considering using public transportation if possible to reach destinations.  
"We encourage members of the public to use MassDOT's resources before planning travel for the Labor Day Weekend," said Highway Administrator Jonathan Gulliver. "By planning ahead, you can select the best travel times, avoid congestion, and have a safer and more efficient trip."     
As Labor Day Weekend traditionally sees more vehicles than normal using roadways, MassDOT is taking several steps to ensure reliable travel, including:   
• Shutting down scheduled, non-emergency construction outside of fixed work zones for the Labor Day travel period effective at 5 a.m., Friday, Sept. 1. Scheduled road work will then resume at the start of normal business hours on Tuesday, Sept. 5.   
• Deploying the High Occupancy Vehicle (HOV) lane on I-93 between Boston and Quincy earlier than usual in the afternoons – opening at 2 p.m., on Thursday, Aug. 31, and opening at 1 p.m., on Friday, Sept. 1. The HOV lane will have normal morning hours Thursday and Friday and will be closed in the morning and afternoon on Monday, Sept. 4.   
• The additional "swing lane" on Route 1A southbound at the Sumner Tunnel will not be deployed on Monday, Sept. 4, and will resume normal deployment on Tuesday, Sept. 5.    
• The Sumner Tunnel in Boston is scheduled to reopen on Friday, Sept. 1, and will be open for the duration of the holiday weekend. 
The public is reminded that due to Monday, Sept. 4, being a state holiday, Commonwealth of Massachusetts offices are closed, including Registry of Motor Vehicle Customer Service Centers. Meanwhile, AAA members may visit any AAA location by appointment for many in-person Registry transactions and more than 40 Registry transactions can be done online: www.mass.gov/RMV.   
Due to the holiday weekend, the MBTA has released the following information regarding travel on Monday, Sept. 4 with more information available at www.mbta.com/holidays:   
All subway lines, bus routes, and the RIDE will operate on a Sunday schedule.
The Commuter Rail will operate on a weekend schedule.
The Hingham – Hull – Logan Airport – Long Wharf (F2H) ferry will operate on a Sunday schedule. There will be no Hingham – Rowes Wharf (F1) ferry service.  
The Charlestown Ferry and the East Boston Ferry will operate on a weekend schedule.
There will be no Lynn ferry or Winthrop ferry service.
The CharlieCard Store will be closed.
Massport is expecting increased passengers at Boston Logan International Airport around the holiday weekend and suggests travelers allow for extra time to get to Logan and through security. Extra staff will be on hand to help passengers and families who may need assistance. Massport continues to recommend that those traveling arrive two hours early for domestic flights and three hours early for international. There is also ongoing construction at the airport and Massport is advising passengers to please drive carefully and follow detour signs. 
Although the Sumner Tunnel in Boston is scheduled to reopen Friday morning, Massport still encourages passengers to use private or public transportation, rather than personal vehicles, to get to and from Logan, such as the MBTA Blue and Silver Line, private bus options to New Hampshire, Rhode Island, Southeastern MA and Cape Cod, and Logan Express service from Braintree, Framingham, Woburn, Peabody, and Back Bay. For those taking Logan Express, Massport recommends passengers be dropped off at the sites as parking may be limited. 
Massport encourages passengers to download the FlyLogan app to access information about the airport, flight status, purchase Logan Express tickets, and order concessions for pickup or delivery within Logan, among other services. For more information about Logan Airport, please visit www.massport.com/logan-airport/. 
For traffic and road conditions, drivers may use the following options to make decisions:
 Download the Mass511 mobile app or visit www.mass511.com to view live cameras, travel times, real-time traffic conditions, and project information before setting out on the road. Users can subscribe to receive text and email alerts for traffic conditions.    
Dial 511 and select a route to hear real-time conditions. 
Follow @MassDOT on X, (formerly known as Twitter), to receive regular updates on road and traffic conditions.
MassDOT, the MBTA and Massport wish all members of the public a safe holiday weekend.