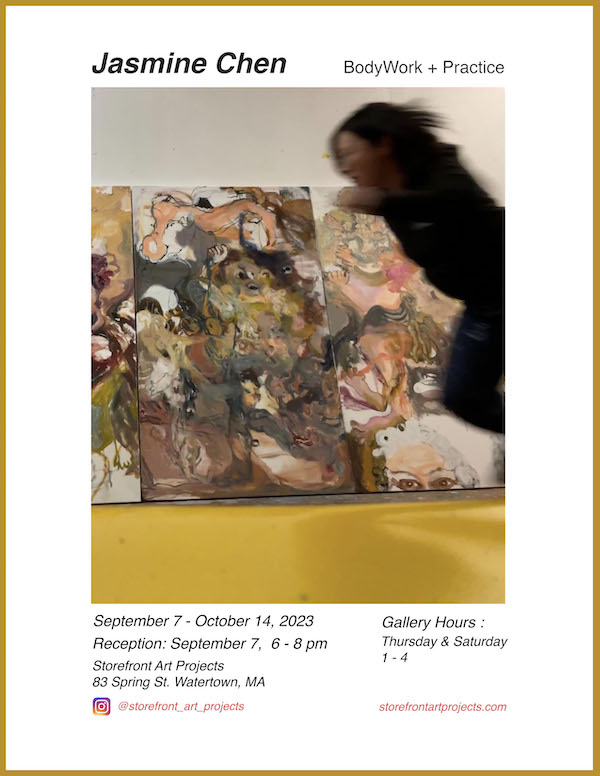 The following information was provided by Storefront Art Projects:
Jasmine Chen is ¼, Manchurian, ¼ Bai, and ½ Han and she paints the Chinese Diaspora with bodies intertwined through time and distance and history.
She has had a lot of hits lately. Shows and residencies, and she's rehearsing for a Kung-Fu puppet play Monkey: A Kung Fu Puppet Parable at the Paramount this fall. Everything she does is dynamic. She is in constant movement, very aware of breath and flow and that comes through in all her work.
Jasmine's art career started in China with a drawing test at two and a half and continued after she graduated Harvard (B.A. Applied Math) and Brandeis (Ph.D., Economics) when she studied abstraction at RISD with Susan Fassatti and dynamic painting with John Murray at NewArt Center.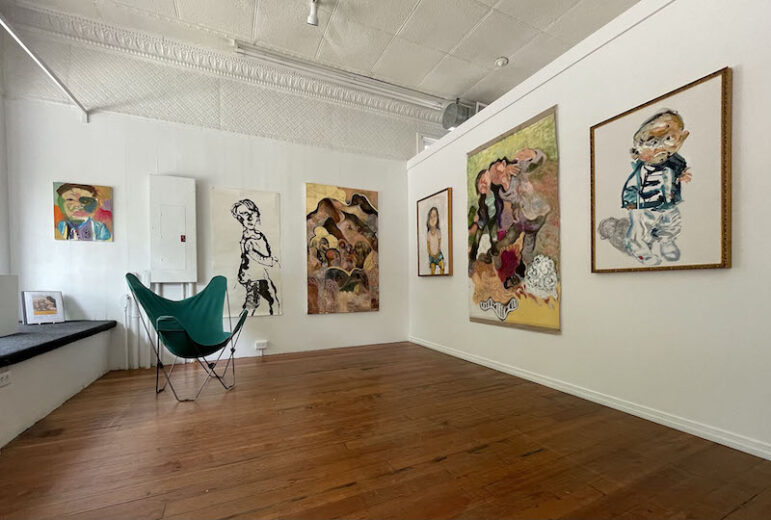 Jasmine is a lifetime Tai Chi practitioner and she uses her whole body to paint. Studies of her kids are made with lipstick kisses and she makes some action paintings using foot punches and her hair as a brush. Her large scale paintings and eloquent ink drawings are active and gestural and a link to her own history, family and Chinese culture.
We hope you can visit this dynamic exhibit!
Jasmine Chen's BodyWork + Practice will be on display from Sept. 7 to Oct. 14, 2023 at Storefront Art Projects, 83 Spring St., Watertown. A reception Thursday, Sept. 7, 6-8 p.m.
See more at www.storefrontartprojects.com