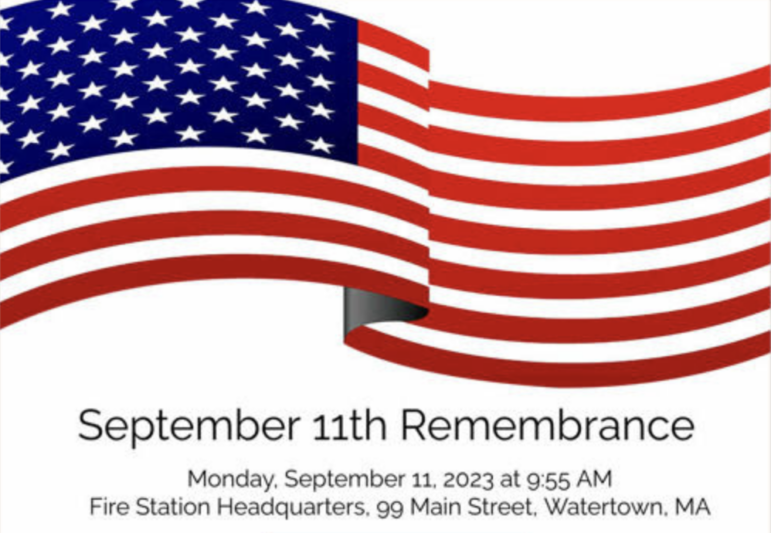 The Watertown Fire Department will mark the anniversary of Sept. 11, 2001 with a ceremony at the Fire Station on Main Street.
The City of Watertown sent out the following announcement:
The Fire Department will hold a brief ceremony on Monday, Sept. 11, 2023 at Fire Station Headquarters, located at 99 Main St., to remember the 343 FDNY firefighters lost Sept. 11, 2001, along with thousands of innocent people on the 22nd anniversary of the terrorist attacks. All available off-duty members are asked to make every effort to attend.
Plan of Events
9:55 a.m. – Apparatus roll out of bays to appropriate location in front of station.
10 a.m. – All available fire department personnel and any guests assemble at attention in front of apparatus and maintain silence.
Ring Bell 5 – 5 – 5 – 5 (4 sets of 5 chimes each)
Lower station flag to half-staff
1 minute of complete silence
Firefighters' Prayer
Ring Bell 5 – 5 – 5 – 5