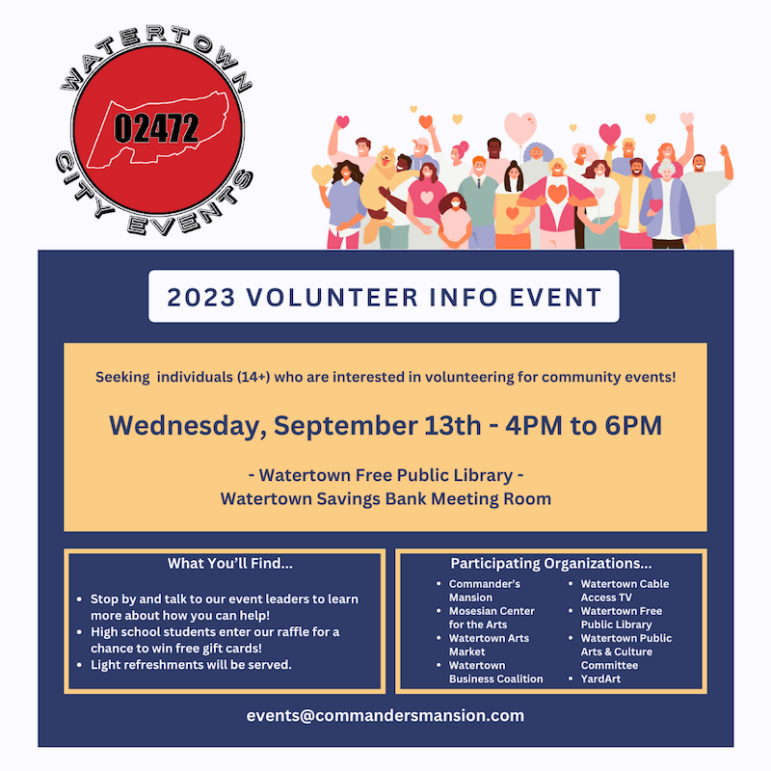 The following information was provided by the City of Watertown:
Seeking individuals (14+) who are interested in volunteering for community events! Join us at the Watertown Free Public Library, in the Watertown Savings Bank Meeting Room on Wednesday, September 13, 2023 from 4PM to 6PM.
What You'll Find…
Stop by and talk to event leaders to learn more about how you can help!
High school students enter our raffle for a chance to win free gift cards!
Light refreshments will be served.
Participating Organizations…
Commander's Mansion
Watertown Arts Market
Watertown Free Public Library
Watertown Business Coalition
Watertown Cable Access TV
Watertown Public Arts & Culture Committee
YardArt
Please email events@commandersmansion.com if you have any questions or would like more information.