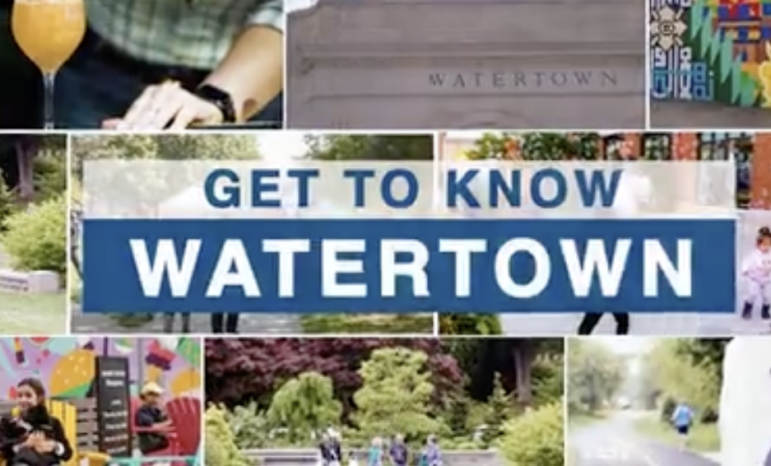 The following information was provided by the Charles River Chamber of Commerce:
On Friday, the Charles River Regional Chamber is releasing the first of four videos to promote Watertown, Wellesley, Newton and Needham to visitors.
"Get to Know Watertown" features a mix of iconic establishments, cultural attractions and new destinations throughout the city, including Donohue's Bar & Grill, Sevan Bakery, the Mosesian Center for the Arts and Bar 'Cino.  
The "Get to Know" videos are the second phase of the chamber's "Take A Trip Up the Charles" campaign launched in 2022 designed to encourage visitors to Greater Boston and people who live in neighboring communities to explore the many offerings in these vibrant communities located just a few miles upstream along the Charles.
"Our goal is to support our local economy by highlighting scenic, historic, cultural, recreational, lodging, dining and retail destinations that make our communities unique to those visiting the region, or from the next community over," said Chamber President Greg Reibman.
"We had a lot of fun working with so many business owners across Watertown to make this video," Reibman added. "We also wanted to thank the folks at City Hall who helped provide many of the events and public art photos that are such an important part in telling why everyone should get to know Watertown."
Reibman said he hopes everyone who enjoys the video will share it with customers, e-newsletters and on their social media feeds.  
The $16,500 campaign is funded by Meet Boston! and the Massachusetts Office of Travel and Tourism. The videos will be part of a fall marketing and social media campaign, anchor our "Get to Know Watertown" landing page that features a searchable directory of local shops, restaurants and other visitor information. It will also be made available to municipal partners and local businesses for their own marketing purposes.