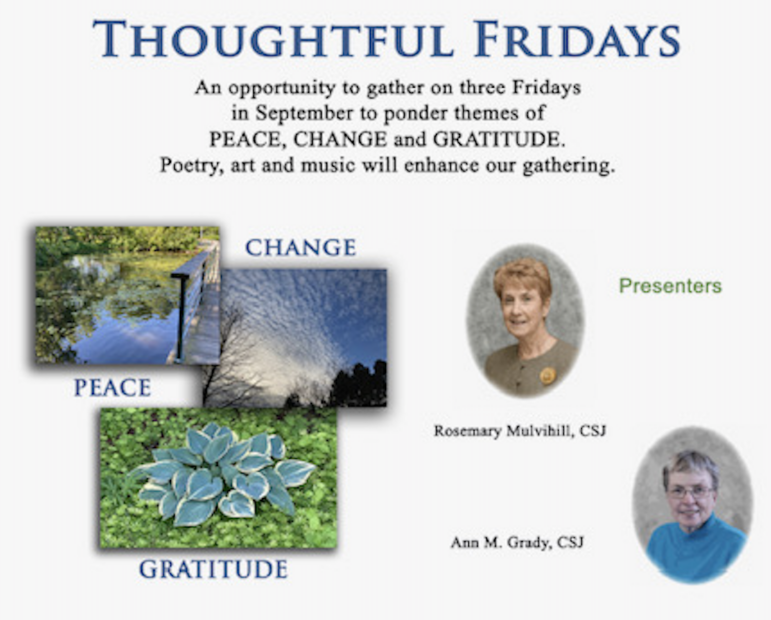 The following announcement was provided by the Sacred Threads Center:
An opportunity to gather on three Fridays in September to ponder themes of PEACE, CHANGE and GRATITUDE. Poetry, art and music will enhance our gathering. With support from the Marshall Home Fund.
WHEN: September 15, 22, 29 – 2023
At 9:45 – 11:00 AM
WHERE: Brigham House – Activity Room
341 Mt. Auburn St. Watertown, MA
(Enter at Boylston St. side)
PRESENTERS: Sister Rosemary Mulvihill and Sister Ann Grady
Light refreshments will be served.
ALL ARE WELCOME
Call: 617 894 0119 or email rosemary@sacredthreadscenter.org to let us know you are joining us.