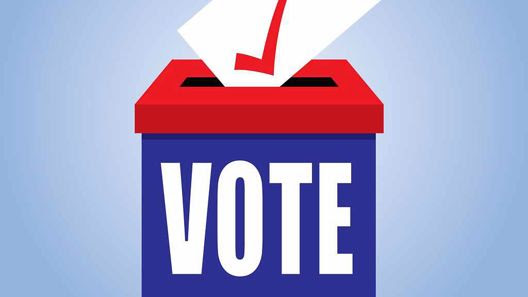 Watertown voters will have the opportunity to cast ballots in person before election day in the 2023 Watertown City Election, but there will be fewer early voting days than previous elections.
Under the state's VOTES Act cities and towns have the opportunity to offer early voting, but must opt in. For Watertown that means a vote of the City Council, said City Clerk Janet Murphy. Voters will also be able to vote by mail, and at voting locations on Tuesday, Nov. 7, 2023.
The 2023 Watertown Election includes contested races for Council President and for School Committee.
This year, there will be three days of early voting at City Hall:
• Tuesday, Oct. 31 from 10 a.m. to 4 p.m.
• Wednesday, Nov. 1 from 10 a.m. to 4 p.m.
• Thursday, Nov. 2 from 8 a.m. to 4 p.m.
Murphy chose certain days based on the number of voters taking advantage of early voting in past elections.
"We looked at the previous times of offering early voting. Fridays were a big out. Mondays were a little less busy," Murphy said. "What we typically do, we have a very small staff and we have a lot of voters. What we've done in the past is we had to cut back on our other services that we offer during election time, like marriage intentions or notary services, simply because we do not have the manpower to keep everything going."
The hours of early voting are shorter than past elections, too.
"We found that come 4 o'clock it drops right off, which surprised me very much," Murphy said.
By starting at 10 a.m. on two of the three early voting days, and ending at 4 p.m. on all three, Murphy said, the staff will not have to come in early and stay late to set up and take down the voting area.
The Clerk's office staff will also be mailing out ballots and processing those that come back in the days before the election, which is a time-consuming task.
"We thought we would give ourselves a little time on either end to do our other duties," Murphy said. 
On Election Day — Tuesday, Nov. 7, 2023 — polls will be open from 7 a.m. to 8 p.m. The deadline to register to vote is Oct. 27 at 5 p.m. See more information about voting, voter registration and more on the City Clerk's website by clicking here.