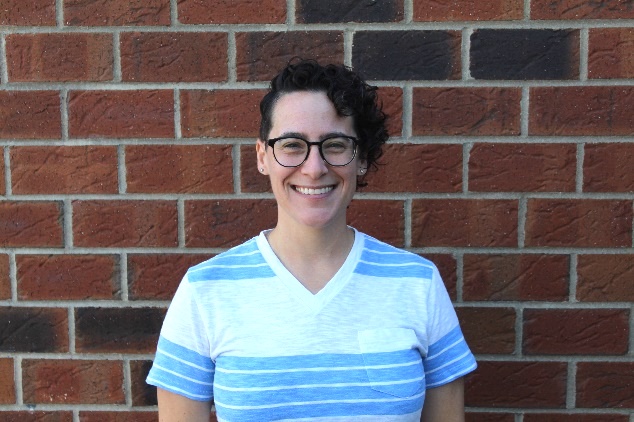 The following announcement was provided by Playworks New England:
Growing up a latchkey kid, Renee Gaudette spent her afternoons on the basketball court, playing four-square and tag. Now, she is back on the playground as the new Executive Director for Playworks New England.
The Watertown native brings more than 20 years of youth development and leadership experience. Part of a national organization, Playworks New England partners with schools, school districts and community organizations across all six New England states to ensure more than 68,000 youth experience safe and healthy play during and beyond the school day.
"Playworks makes play accessible, no matter your level of coordination or existing ability to throw a ball," says Gaudette. "We often forget how important it is, but play leads to creativity, the ability for children to sit down and focus in a classroom, and teaches them valuable social and emotional skills. Youth do not realize that just by playing they are learning skills that can be applied throughout their lives. Playworks works to ensure that every kid has the opportunity for safe and healthy play. That's what makes it special."
Gaudette works with her team of nearly 40 to develop the strategy and tactics to achieve the Playworks vision, empowering the team and ensuring they have the skills, training and coaching necessary to create a deep impact for kids each and every day. Her short-term goals include helping to stabilize a region that has undergone a lot of transition during and post-pandemic, which impacted revenue, staff, philanthropic support and team morale. Currently, Gaudette is focused on relationship building with her newly restructured leadership team in place with a few recess games incorporated along the way.
"I was raised in a loving two-parent working household and although we struggled financially sometimes, I always felt safe, accepted and happy while playing," says Gaudette, who benefitted from the local Boys & Girls Club and Watertown youth sports leagues. "During my time at a local community organization, I grew to love basketball and ended up getting a D1 scholarship to play it in college. My career has been dedicated to youth development work. I've been training for this role my whole life."
Gaudette currently serves as the Vice Chair of the Board of Directors for the YWCA in Cambridge. While working for the Watertown Boys & Girls Club, Gaudette earned Executive Director of the Year, received the MLK Day Unity Award, and was named a Paul Harris Fellow by the Rotary Club International. She holds a Bachelor of Arts in psychology from Iona University and a Master of Science in project & program management from Brandeis University.
Since 2014, the New Balance Foundation has helped to accelerate the health and well-being of children alongside Playworks New England and is the nonprofit's premier movement building partner.
For more information, visit: https://www.playworks.org/new-england/.
About Playworks
Playworks is the leading national nonprofit leveraging the power of play to transform children's physical and emotional well-being. The organization aims to bring out the best in every kid and hopes that one day, every child in America will get to play every day. For over 25 years, Playworks has improved kids' experience at school and enhanced school culture by creating a caring and welcoming environment for every kid to thrive. The organization brings out the best in every kid-and adult- through moments of joy, connection, skill development, and physical activity. Through direct-service coaching of youth and providing training and consultation for adults working with kids, Playworks partners with elementary schools, districts, and community-based organizations to bring games and youth development practices. With an emphasis on social, physical, and emotional skill-building, students feel included while being active and developing valuable skills needed to thrive in and out of the classroom. During the 2023-2024 school year, the nonprofit is ensuring more than 600,000 youth in over 1,300 schools and community partners experience safe and healthy play during and beyond the school day nationwide. For more information, visit: www.playworks.org.