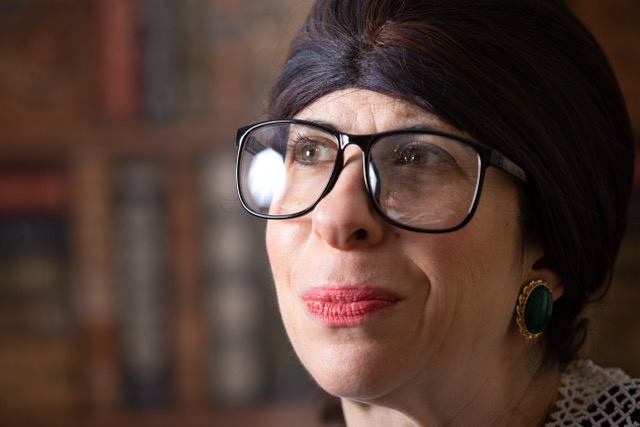 The following announcement was provided by the Historical Society of Watertown:
The Historical Society & Watertown Free Public Library present: Ruth Bader Ginsberg: "I Dissent." Performed by Sheryl Faye.
WHEN: Sunday September 24, 2023, at 2 p.m.
WHERE: Watertown Free Public Library- Watertown Savings Bank Room, 123 Main St., Watertown MA 02472
In her one-woman performance, Sheryl Faye brings Justice Ginsburg to life. Ginsburg was an American lawyer and jurist who served as an associate justice of the Supreme Court of the United States from 1993 until her death in September 2020. She championed fairness and equality. She objected to different expectations for men and women and prejudice against minority groups. She stands out because she was not afraid to dissent, disapprove, and disagree with conditions of unfairness and inequality. This show is the inspiring story of how she changed her life — and ours.
Sheryl Faye attended Emerson College, in Boston, and received a BFA in Acting. She currently stars in 10 one-woman shows, touring throughout the country to different schools for enrichment programs, libraries, historical societies, senior centers and more! Sheryl writes and performs with StageCoach Improv. She keeps busy working on films, television and theater throughout Boston and New York.
All meetings are free and open to the public. For more information, please go to our website or contact Joyce at joycekel@aol.com.
This program is supported in part by a grant from the Watertown Cultural Council, a local agency
which is supported by the Mass Cultural Council, a state agency.