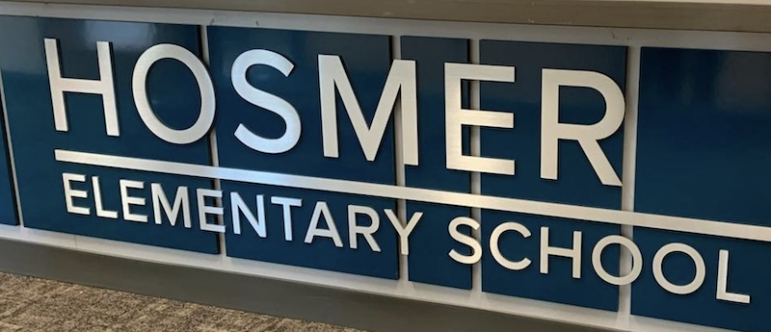 The following information was provided by the Watertown Public Schools:
The Hosmer Elementary School has been named a School of Recognition by the Massachusetts Department of Elementary and Secondary Education following the release of 2023 accountability data. Hosmer is just one of 65 schools in the state to earn this honor.
The Hosmer School outperformed 2023 MCAS targets in both Math and English Language Arts while also improving on scores from 2022. Hosmer recorded a 93% score in DESE's Progress Towards Targets metric. The state considers 75% as the threshold for meeting or exceeding targets.
"I am so proud of our Hosmer staff and students," said Hosmer Principal Erin Moulton. "This distinction acknowledges the hard work and dedication of our teachers and staff as well as that of our students. We work hard every day to take care of our students and to do what is best for them. It's wonderful to have that work seen and recognized!"
Watertown saw a strong accountability report districtwide. Watertown Public Schools scored a 71% overall in the Progress Towards Targets metric, which DESE considers substantial progress. Lowell Elementary School (74%), Watertown High School (70%), and Cunniff Elementary School (65%) all saw substantial progress towards their goals, according to the state.
Additionally, all schools in Watertown saw their accountability percentile ranking improve. The accountability percentile is a metric that compares how a particular school performs in relation to schools across the state at the same grade level.
"The Watertown Public Schools is very proud of our accomplishments during the 22/23 school year," said Dr. Deanne Galdston, Superintendent of Watertown Public Schools. "Having our Hosmer designated as a School of Recognition is a tremendous honor and tribute to the strong support that we have put in place for all of our students and to our hard-working, dedicated educators. And in addition, we have seen growth in all of our schools, and we are committed to continuing on our path to excellence, equity and community."