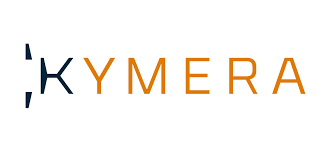 The following information was provided by Kymera Therapeutics:
Lea Florentino registered for the Boston Marathon® Jimmy Fund Walk presented by Hyundai this year as part of Team Kymera Therapeutics after her husband was diagnosed with a rare cancer at 33 years old in 2021.
"While I witnessed friends and family members battle cancer throughout my life, being a support partner and caregiver was an experience I had never dealt with. It shed a lot of light on the disease and how limited some treatments are," said Lea.
Lea works at Kymera Therapeutics, a clinical stage biopharmaceutical company in Watertown. The company has a program called Kymera Cares, an effort that allows employees to give back, volunteer, and fundraise for organizations helping local communities throughout the greater Boston area as well as patients and their support systems. While participating in Kymera Cares May Month of Service, it became clear that Lea and other members of her office wanted to start their own Walk team.
The Kymera Therapeutics team currently has 22 team members who have raised over $10,000 through personal and companywide fundraising events. As a leader in developing a new approach to treating cancer and other diseases, the company participates in causes like the Walk as part of their commitment to supporting the patients they work for every day, and understands and appreciates the key role the Jimmy Fund Walk plays in catalyzing critical cancer research.
Lea and her other 21 members of the Kymera Therapeutics Walk team will be walking in-person together this year for the first time.
The 2023 Jimmy Fund Walk will take place on Sunday, October 1, and raises funds to support all forms of adult and pediatric patient care and cancer research at the nation's premier cancer center, Dana-Farber Cancer Institute. Whether participating for themselves, loved ones, neighbors, or co-workers, each walker shares a common purpose: to defy cancer and support breakthroughs that will benefit cancer patients around the world.
Participants have the flexibility to choose from four distance options: 5K walk (from Dana-Farber Cancer Institute's Longwood Medical campus), 10K walk (from Newton), Half Marathon walk (from Wellesley) or Marathon walk (from Hopkinton). Walkers can also participate virtually by "walking their way" from wherever they are most comfortable—whether that be in their neighborhood, on a favorite hiking trail, or on a treadmill at home.
The Jimmy Fund Walk has raised more than $167 million for Dana-Farber Cancer Institute in its 34-year history. The 2023 Walk will be held during the Jimmy Fund's 75th anniversary year and will aim to raise $9 million in the effort to prevent, treat, and defy cancer. To register for the Walk (#JimmyFundWalk) or to support a walker, visit www.JimmyFundWalk.org or call (866) 531-9255.