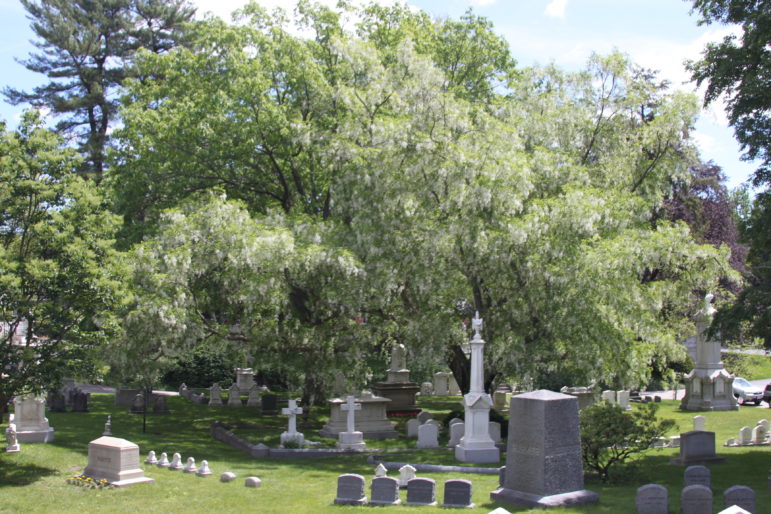 The following announcement was provided by the Watertown Business Coalition:
Live Well Watertown's and Watertown Business Coalition's WALK N' TALK Series continues in October with a visit to Mount Auburn Cemetery.
Join us on Thursday, Oct. 12 at Mount Auburn Cemetery. Walk starts @ 1 p.m. – arrival 12:45 -1 p.m. ENTER via Main Entrance at 580 Mount Auburn Street, Cambridge.
Enjoy the beautiful grounds of iconic Mount Auburn Cemetery during (what should be) an amazing turning of colors. The WALK N TALK will share a few stories about those buried on the grounds, discuss the history of the Cemetery as well as discuss new initiatives.
Parking is on any road without a Green line painted on it, but there are also signs that point people towards visitor parking.  (We are doing some construction in our Entrance area this fall so there will be additional signs helping guests towards parking.)
Meeting spot: Asa Gray Garden, the ornamental garden area just inside the M.A.C. Entrance.