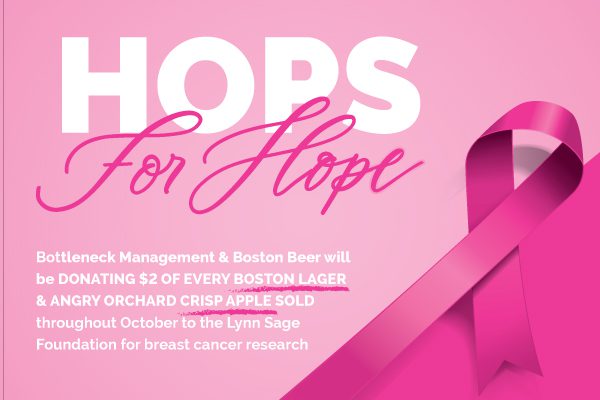 The following announcement was provided by City Works Eatery & Pour House:
In October, City Works Eatery and Pour House in Watertown is partnering with Boston Beer Co. to support Breast Cancer research through Hops for Hope.
For every purchase of Angry Orchard Hard Cider and Boston Lager sold throughout the month, both companies will each donate $1. All money raised will be donated to the Lynn Sage Foundation which is seeking better breast cancer outcomes by funding innovative research. 
Since 2007, the organization has provided over $1.8 million to support researchers working to improve the prevention and treatment of breast cancer. City Works also offers 90+ craft beers on tap, including rotating handles for rare, limited and seasonal brews.  
Find out more about the Lynn Sage Foundation by clicking here.