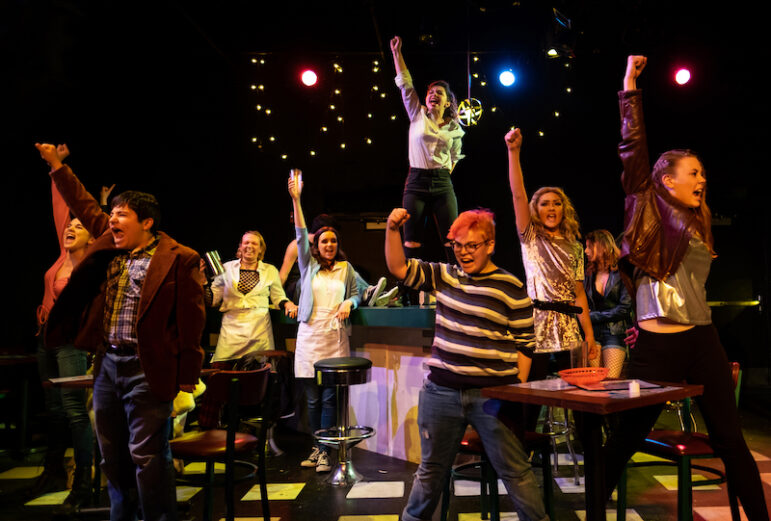 The following announcement was provided by Mosesian Center for the Arts:
In 1983, Watertown resident Dinah Lane launched Watertown Children's Theatre with an inaugural production performed on the stage of Watertown High School. Over the 40 years since, more musicals, productions of classical, contemporary, and original plays, as well as classes and workshops have brought together tens of thousands of children, families, and audience members from Watertown and beyond.
When the Mosesian Center for the Arts opened in 2005 (as the Arsenal Center for the Arts), Watertown Children's Theatre was one of its resident companies. WCT merged with Mosesian Arts in 2013 to become a program of the arts center.
On November 4, a celebration titled 40 Seasons of Love will mark the program's fortieth anniversary with a reception, special performances on the Charles Mosesian Main Stage, and dedication of Mosesian Art's Black Box Theater in honor of WCT's Founding Artistic Director, Dinah Lane, for her longstanding vision and extraordinary commitment to bringing the community together to celebrate youth, performance, and the arts. WCT alumni who would like to participate as performers may contact WCT Producing Director Deidre Purcell at production.wct@mosesianarts.org. Tickets to the event, as well as sponsorships opportunities in support of the event and WCT programming, are available on the Mosesian Arts website at www.mosesianarts.org.
Leading up to the event, a photography exhibition on the second floor Watertown Savings Bank Gallery follows the four-decade history of Watertown Children's Theatre as part of the 40th anniversary celebration. That exhibition will remain on display through November 5. A companion fundraising event, Sips & Salsa on Sunday, October 15, will support the anniversary campaign with a gathering featuring small bites, drinks at the Mosesian Arts MBar, live music, and salsa lessons and dancing. The public is invited to attend.
All WCT alumni, family, and fans are also encouraged to record a 30 second to 1 minute video expressing what they love about WCT. Videos can be emailed to production.wct@mosesianarts.org and may be used on social media or at the event on November 4. To support WCT with a donation or sponsorship, contact Mosesian Arts Director of Development Jeannette Belcher-Schepis at development@mosesianarts.org.
For further information and details on all performances, exhibitions, and arts education programming at the Mosesian Center for the Arts, visit www.mosesianarts.org.
About Mosesian Center for the Arts
The Mosesian Center for the Arts is a multidisciplinary arts venue on the Charles River in Watertown. The 30,000 square foot center, located in an historic 1894 manufacturing shop on a former U.S. Army arsenal, houses a 339-seat main stage theater, a flexible black box theater, exhibition galleries, art classrooms, and a rehearsal studio. Mosesian Arts is located six miles from downtown Boston, borders Brighton and the Charles, and is easily accessible from surrounding suburbs and MetroWest.
Programs include professional theater and musical performances, comedy, gallery exhibitions, literary and art discussions, and performing and visual arts classes and workshops for all ages. Watertown Children's Theatre, Mosesian Arts' performing arts education program, provides exceptional classes and performances for youth and families. The venue also hosts celebrated and cutting-edge performing arts companies from throughout the Greater Boston region.
Find out more at www.mosesianarts.org