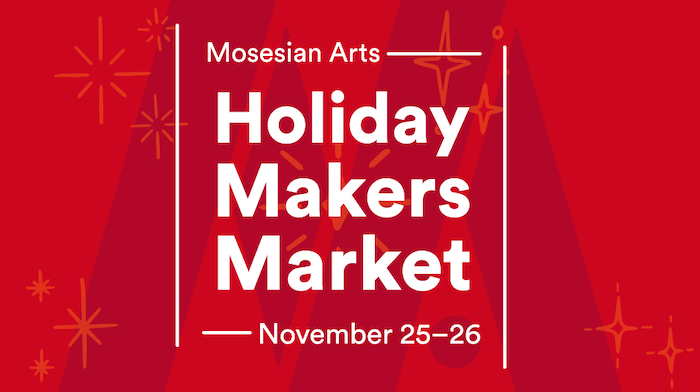 The following announcement was provided by the Mosesian Center for the Arts:
The Mosesian Center for the Arts, at the Arsenal on the Charles in Watertown, will hold its first Holiday Makers Market on November 25 and 26.
The arts center invites artists working in ceramics, jewelry, printmaking, painting, illustration, fine arts, fiber, metals, glass, and mixed media to apply. Artists will display and sell their work in the gallery and performance spaces. Fees will be charged for tables, but no commission or portion of sales will be taken. Member artists of the arts center receive a discounted rate. The deadline for artists to apply to participate is Sunday, October 15. Further details and a link to the application form are on the Mosesian Arts website at www.mosesianarts.org.
The event itself will be open to the public without any entry fee. Hours will be 2:00-8:00 PM on Saturday, November 25, and 11:00 AM-5:00 PM on Sunday, November 26. Entertainment, food, and drink will be part of the festivities.
For further information and details on all performances, exhibitions, and arts education programming at the Mosesian Center for the Arts, visit www.mosesianarts.org.