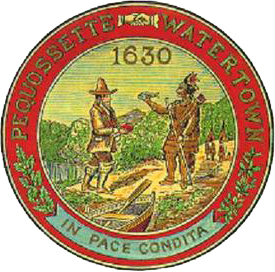 The following announcement was provided by the City of Watertown:
POSITION VACANCY ANNOUNCEMENT: PUBLIC SAFETY DISPATCHER, POLICE DEPARTMENT
Required Qualifications: High School diploma (or GED) and experience dealing with and speaking to the public is required. Ability to become certified in Emergency Medical Dispatch (EMD), must obtain E-911 certification and LEAPS/NCIC certification, complete on the job training and basic dispatch training as required by the Municipal Police Training Committee.
Knowledge and skills: Dispatching experience and familiarity with Watertown streets a plus. Working knowledge of computers and electronic data processing; basic understanding of emergency operations; basic knowledge of administrative practices.
Work Environment: Work is performed with moderate noise levels; position can involve stressful situations; the employee is required to work nights, weekends and/or holiday schedules. The employee operates a computer, radio, telephone, dispatching equipment, and standard office equipment. Performance of duties requires ongoing contact with the general public, requiring excellent communication and customer service skills, and with city departments and emergency personnel.
Starting Salary: $52,994.00/annually, plus an excellent benefit package
To Apply: Candidates must submit a resume and/or cover letter, email to recruiting@watertown-ma.gov, fax: 1-617-923-8195, to be considered. We encourage applicants to review our other opportunities at https://watertownma.gov/253/City-Employment-Opportunities