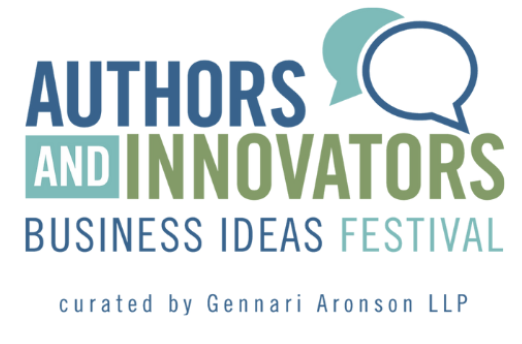 The Charles River Chamber's Knowing What Matters: The Changing Mindset of Business event, part of the Authors and Innovators Business Ideas Festival, will be hosted by the Mosesian Center for the Arts in Watertown.
The Charles River Regional Chamber provided the following information:
WHEN: Thursday, Oct. 26, 4:30 p.m.
WHERE: Mosesian Center for the Arts, 321 Arsenal St., Watertown
Details
The Authors and Innovators event is free, open to all
Today's emerging leaders face unprecedented challenges. They need to work harder, smarter, and know what matters. That means tracking the latest developments in tech, retaining and attracting the right team, considering the broader community, and understanding that the only constant is change.
Join us for this special event at the Mosesian Center for the Arts in Watertown to explore how leaders can navigate today's business environment with determination, humility, and humor.
FEATURED SPEAKERS
| | |
| --- | --- |
| RON SHAICHAuthor of Knowing What Matters | Ron Shaich is the founder and former Chairman and CEO of Panera Bread and of Au Bon Pain and is the current Chairman and a lead investor in Cava, Tatte, Life Alive, and Level99.In Shaich's last two decades as CEO, Panera generated annualized shareholder returns of 25 percent and was the best performing stock in the restaurant industry. Shaich is often credited with defining the $100 billion fast casual segment and is known for continually disrupting industry paradigms to find new ways to build companies of value and with values. |
| | |
| --- | --- |
| KASHMIR HILLAuthor, Your Face Belongs to Us | Kashmir Hill is a tech reporter at The New York Times and writes about the unexpected and sometimes ominous ways technology is changing our lives, particularly when it comes to our privacy.In her new book, "Your Face Belongs to Us," New York Times reporter Kashmir Hill unmasks the evolving and sometimes frightening world of Facial Recognition technology. |
| | |
| --- | --- |
| CLAYTON FLETCHERCo-author, The ROI of LOL | Clayton Fletcher is an New York based stand-up comedian. With Steve Cody, the founder and chief executive officer of the strategic communications agency Peppercomm, he wrote The ROI of LOL.The book explores the role of laughter in workplace culture and how it can be a critical part of building trust, openness, authenticity, storytelling, and teamwork. |
| | |
| --- | --- |
| SAUL AUSTERLITZAuthor, Kind of a Big Deal | Saul Austerlitz is a freelance writer whose work has been published in the New York Times, New York Times Magazine, Esquire, Rolling Stone, the Boston Globe, Los Angeles Times, Slate, and The New Republic, among others.In Kind of a Big Deal, Austerlitz tells the history of how Anchorman was developed, written, and cast, and how it launched the careers of future superstars like Will Ferrell, Steve Carell, and Paul Rudd, also setting the stage for a whole decade of comedy to come. |
Networking and refreshments starting at 4:30 p.m.
Program 5:30-8 p.m.
The series also includes events on Oct. 24 and Oct. 25 at Wellesley Books, 82 Central Street, Wellesley: Oct. 24 at 6 p.m. – AI, Ikigai, and the New Face of the Workforce, and Oct. 25 at 6 p.m. – More Than Just Responsible — Deeply Responsible