The following piece was provided by CoLAB:
CoLAB, a not-for-profit organization connecting high school students with Watertown life science companies recently launched the first ever "CoLAB Club" at Watertown High School.
CoLAB Club, one of the newest school organizations, is designed to provide hands-on science experience under the guidance of school faculty and employees of life science companies. The club meets after school once a month over dinner, providing a forum for students and professionals to work together to solve research-based scientific experiments.
"We are thrilled with the turnout to our first meeting," said Liz Munday, Chemistry and Earth Science Teacher at Watertown High School, and lead for the CoLAB Club.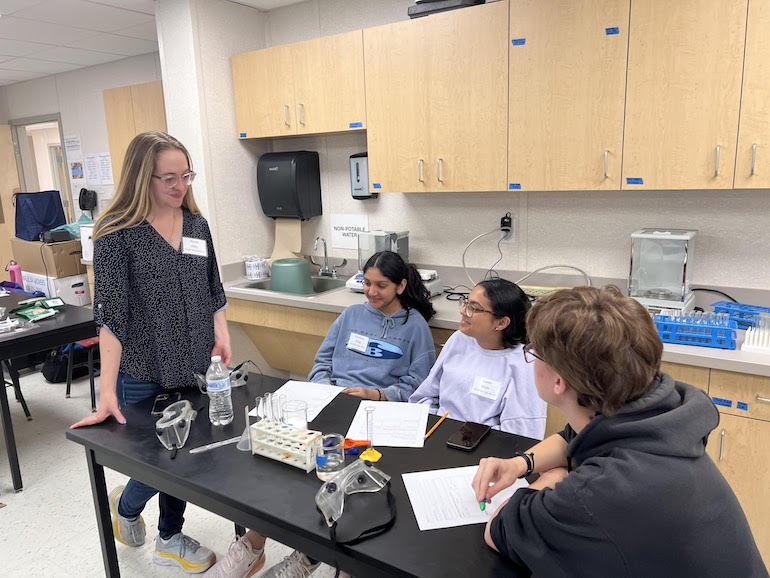 The first Club meeting included nearly 20 students as well as professionals from Addgene, Enanta Pharmaceuticals, and Sai Life Sciences.
"Hands-on learning is one of the most valuable tools we can provide our students. Working side-by-side with career scientists makes the experience even more exciting," she added.
With the mission of inspiring student interest in STEM careers and building STEM self-confidence, CoLAB has been bringing together students and professionals across Watertown since 2021, providing career development programs to build students' abilities to navigate their futures.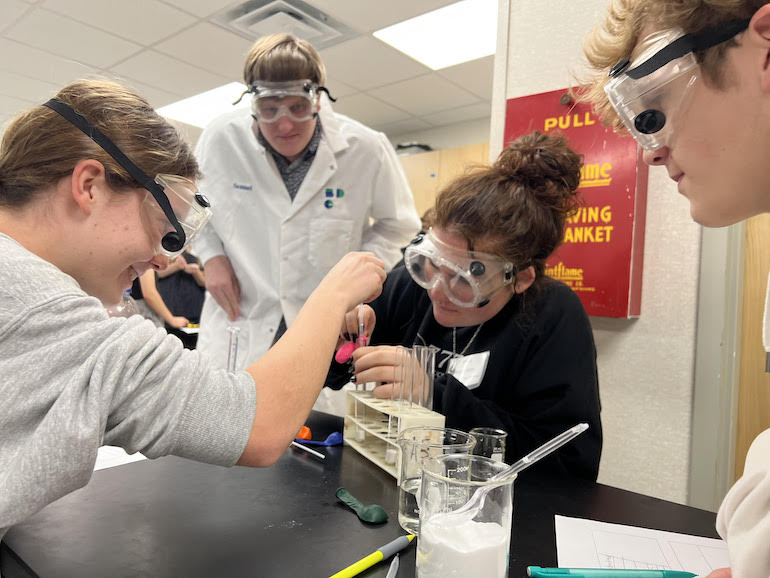 In addition to CoLAB club, CoLAB programs also feature in-class career exploration sessions, field trips, mentoring and internship identification.
Find out more about CoLAB by clicking here.