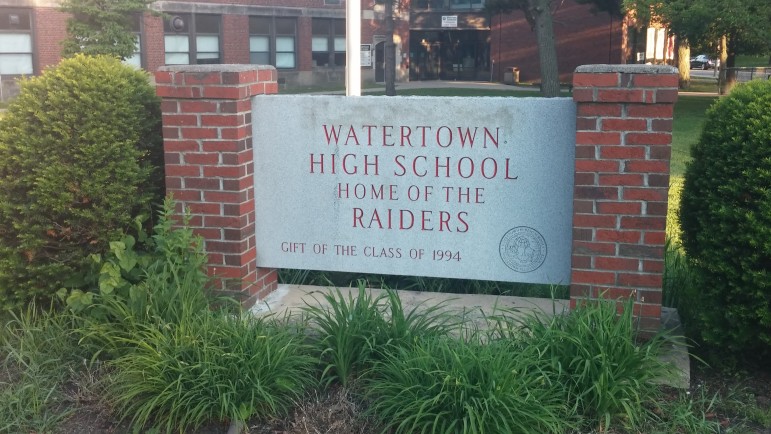 The following information was provided by the WHS construction project management firm, Vertex:
Dear Community Members,
Activities to complete the underground utility service improvements for the New High School Project are scheduled for Monday 10/23 and Tuesday 10/24. Please be aware that during work hours Columbia St. will be closed from Common St. to Barnard Ave.
Resident access to driveways will be protected on Columbia St. at all times. Dedicated Police Details will be provided to assist with traffic management. Please see below for more information.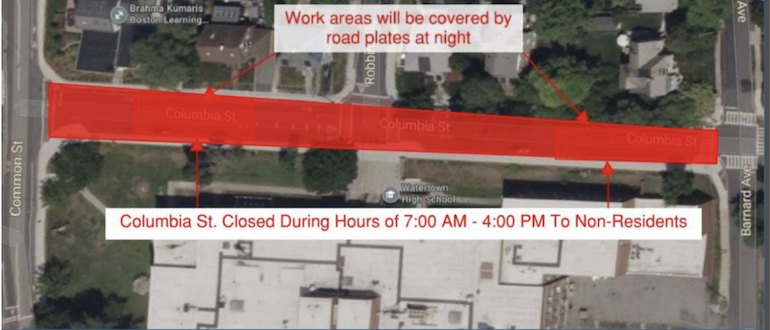 Additionally, work to disconnect the existing high schools domestic and fire protection service lines will be commencing on Barnard Ave on Wednesday 10/25 and will continue through Thursday 10/26. Please expect Barnard Ave to be closed to all Non-Residents during work hours. Please see below for more information.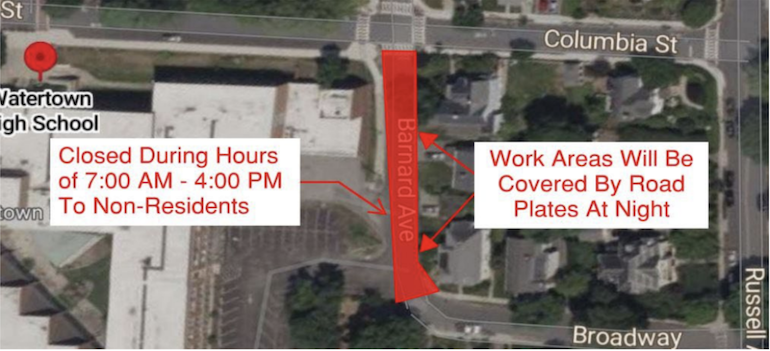 If you have questions or concerns, please do not hesitate to reach out to us.
Laurie Soave, On Site Contact: 781.565.8688 Email: Lsoave@vertexeng.com
Chase Terrio, Senior Project Manager: 781.650.0544 Email: Cterrio@vertexeng.com