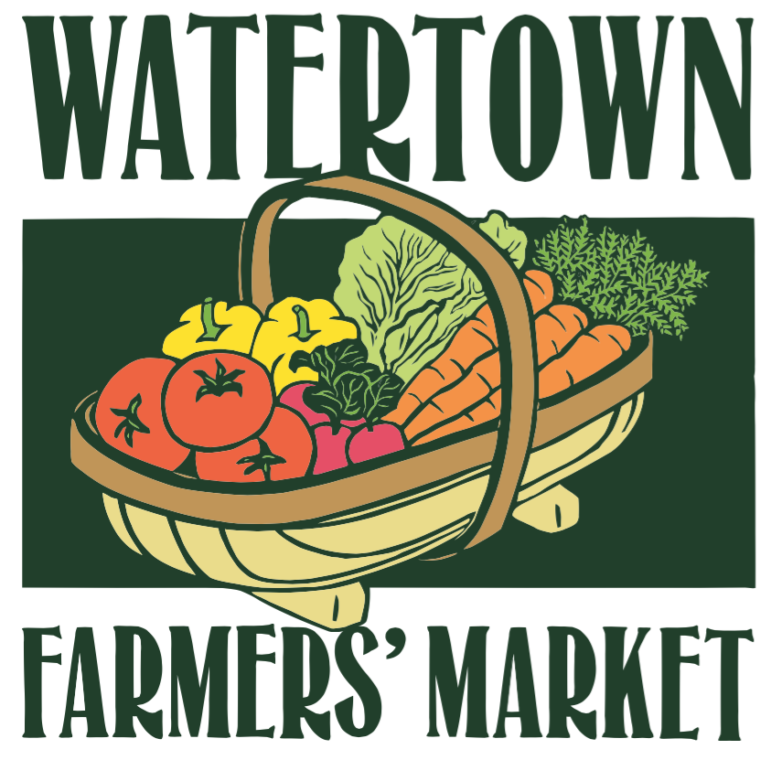 The last opportunity in 2023 to get fresh produce and other products directly from the produces at the Watertown Farmers' Market will be on Wednesday, Oct. 25 from 2:30-6 p.m. in Saltonstall Park (Corner of Main St. & Whites Ave. – next to City Hall, 149 Main St.)
The Farmers Market sent out the following information:
Join us for the Last Market of the Season! 
Visit this Wednesday to enjoy the Watertown Farmers' Market one last time for the season. With wonderful root vegetables and all your favorite farmers' market foods, it's not a market to be missed! 
We'll have a kid's scavenger hunt and LIVE MUSIC by Ruth Rappaport from 3:00 – 5:00pm, Community and Sustainability groups and a Watertown Business Coalition guest alongside our fabulous weekly lineup.
THANK YOU for supporting another sensational season of our market, now in its 10th year!
~6 p.m. close due to the sun setting earlier and waning light!
What's Growing?
Our fabulous produce vendors will be bringing plenty of fresh Autumn goodies like winter squash, Brussel sprouts, pears, apples, cured onions, green beans, grapes, sweet potatoes, cabbage, cauliflower, leeks, and the last of the cut-flowers!  Check out availability here: Dick's, Farmer Tim's, Stillman's.
2023 Customer Survey
Please take this brief and important survey about your experiences at the market this year. We need your feedback to help us create an even better market for 2024! Stop by the market manager's tent on Wednesday or take it online now: 2023 Customer Survey

Thank you for your participation.
October 25 Vendor Line-up
Farm Produce
Dick's Market Gardens
Farmer Tim's Vegetables
Stillman's Farm
Meat/Poultry/Fish
Hooked Fish Shop (Red's Best & Boston Smoked Fish)
Copicut Farms
Baked Goods
Clear Flour Bakery
Fournos Authentic Greek Pastries 
Sweet Finale Desserts (biweekly)
The Bagel Table
Specialty Vendors
Habibi Gourmet Foods
Grateful Tastes
Del Sur (biweekly)
Flores de Cafe (biweekly)
O'some Cafe (biweekly)
Flavorboom (biweekly)
Nutty Bird (monthly)
Sotto (guest)
Pariva (guest)
Fall/Winter CSA and Farmstand Options
Stillman Farms' affiliate, Still Life Farm will be offering their CSA again this year. Watertown dates include Fridays, 11:30am-12:30pm: 10/20, 11/10, 12/8, 1/12, 2/9. Pick-up is on Main Street, in front of Salstonstall Park, next to City Hall, 149 Main Street, Watertown MA. For more information, visit StillLlifeFarm.com/csa or visit the Stillman Farms Vendor booth at the market.

Customers with SNAP benefits can use HIP dollars and receive a free $40 box each month. SNAP users need to contact Halley to preorder a SNAP-HIP box:  StillLifeFarm@aol.com (EBT transactions will be processed at pick-up).

Farmer Tim's Vegetables offers three more Fall Farmstands on Sundays: November 5, November 19, and December 3.  They will be from 2:00 to 6:00 pm, and held at the Craft Beer Cellar 87 Leonard Street, Belmont, MA.  For more information, please check their website: https://www.farmertims.com/keepin-up
See more information about the Farmers Market, including entertainment, guest booths and info on using SNAP and HIP benefits at the market by clicking here.