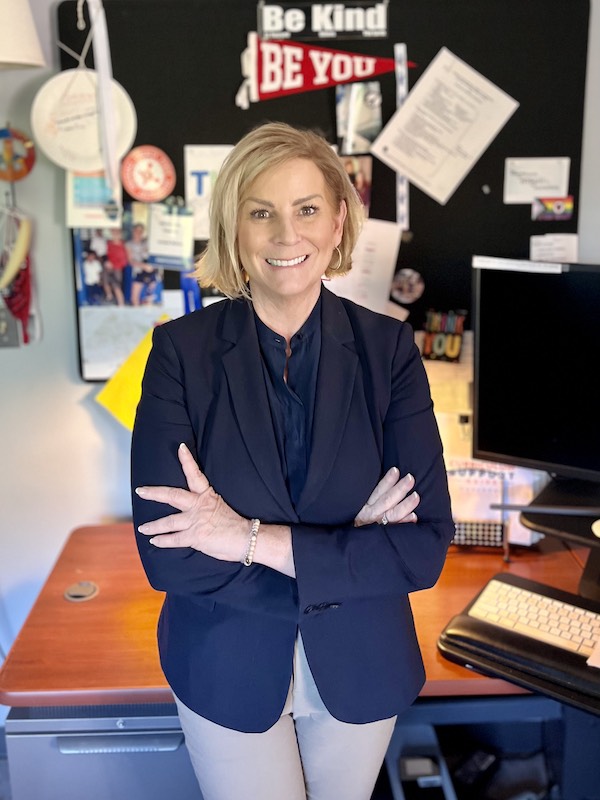 The following announcement was provided by the Watertown Public Schools:
Dr. Theresa McGuinness, Watertown's Assistant Superintendent of Teaching, Learning, and Assessment, has accepted an offer to become the Interim Superintendent of Marblehead Public Schools.
During her 8 years in Watertown, Dr. McGuinness demonstrated a relentless focus on the inclusiveness of instruction, valuing high expectations and equity for all students and staff members. Dr. McGuinness, like so many educators and administrators in Watertown, has worked tirelessly to create a fully inclusive, strong, and welcoming school district.
"Watertown is a special school district and a microcosm of the world in many ways," said Dr. McGuinness. "As I exit, I feel a sense of pride and appreciation for the experience and for the work we accomplished to move the district forward in meaningful and impactful ways. Watertown is a district with an overall very supportive community, an effective and collaborative school committee, a skilled and caring staff, and wonderful students. I am grateful to have learned so much from my talented colleagues and will undoubtedly miss working here. At the same time, I'm honored to take the helm in Marblehead."
Dr. McGuinness oversaw many initiatives during her time in Watertown, including the reorganization of curriculum coordination, the addition of grades K – 8 literacy and math instructional coaches, the implementation of K – 8 Responsive Classroom and Advisory, as well as the i-Ready universal assessment system. She also provided excellent professional development opportunities including intensive Project Based Learning training at the secondary level, instituted standards-based reporting at the elementary level, and introduced Understanding By Design as the framework for curriculum development. Along the way, Dr. McGuinness secured countless grants that benefitted both students and staff.
"Theresa has served tirelessly over her time in Watertown, even serving as the interim superintendent back in 2016," said Superintendent of Schools Dr. Deanne Galdston. "She accomplished much during her tenure here including the complete development of the Watertown Multi-Tiered System of Support; the initiation and ongoing use of our I-Ready universal screening tool; our successful implementation of the Acceleration Roadmap post-COVID; the establishment of a thorough curriculum review cycle; the launch of our literacy pilot; the organization and planning of our professional learning; and so much more. We could not have asked for a better partner over the years, and we are grateful for all that she has done for our schools. Dr. McGuinness will be missed!"
Dr. McGuinness is a resident of Swampscott. Her last day in Watertown will be November 5.