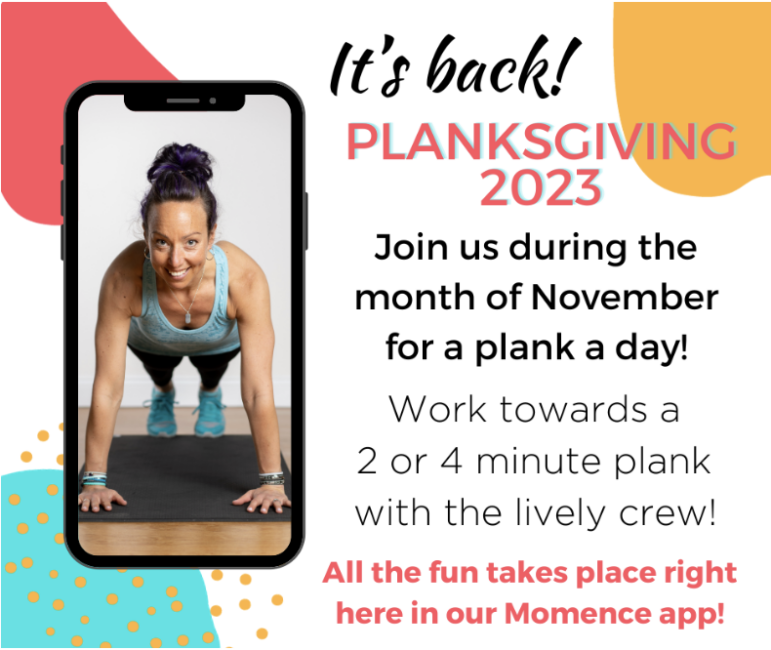 The following announcement was provided by Get Lively:
Get Lively®'s Planksgiving 2023 – It's time to get PLANKING, Watertown!
This is an annual favorite with the LIVELY crew and we'd love for you to join us!
We will be planking our way through the month of November working towards a 2 or 4 minute plank (with one rest day a week!)
"I NEVER thought I'd be able to hold a plank for that long!"
We hear people say this EVERY year – so join in and see what you can do!
You can sign up for FREE by visiting: www.getlivelynow.com/plankwithus. This will give you access to our Momence App where you will get your daily videos and posts.
We get started on Wednesday, November 1!
About Get Lively
At Get Lively®, we are here to help you smile more. We are on a mission to celebrate LIFE with you through our small group classes, personal training, lifestyle coaching, and events. We know you come for the sweat and stay for the smiles!
Learn more: www.getlivelynow.com