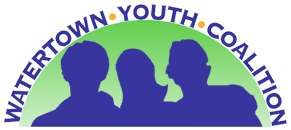 The following announcement was provided by the Wayside Youth & Family Support Network:
Join Watertown community members & stakeholders to review the 2023 YRBS data & strategize how to best-support Watertown youth moving forward.
Wayside and Watertown Youth Coalition staff, with the help of Watertown City Council members, Watertown School administration and staff will review the 2023 Watertown Youth Risk Behavior Survey (YRBS) data in order to strategize youth wellness programing in Watertown.
Discussions and activities will be run by WYC Peer Leaders who will also provide their own testimonials and opinions on the data.
The event will be held Wednesday, Nov. 8 at 6 p.m. at Lowell Elementary School, 175 Orchard St., Watertown. Register by clicking here.
Light refreshments will be served 5:30-6 p.m.
Childcare provided. Request childcare by filling out this form.