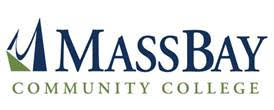 The following announcement was provided by MassBay Community College:
MassBay Community College will hold its annual Fall Open House on Saturday, November 4, 2023, from 9 a.m. – 12 p.m. on its Wellesley Hills campus. President David Podell, along with faculty, staff, and students will greet prospective students and their families.
The Fall Open House is an opportunity for prospective students to talk with current students, faculty, and staff to learn about the 70 degree and certificate programs offered at MassBay. The Open House will feature a self-guided tour of campus and student and alumni panel discussions. Participants can learn how to pay for college in a financial aid and scholarship session. A presentation will be held on MassReconnect, a new program which funds free community college for Massachusetts residents, age 25 and older, who do not already have a college degree. Additional topics include how MassBay credits transfer to bachelor's degree programs, free academic support services, information for veterans, resources available for students such as emergency grants and free food, information about free mental health counseling, on-the-spot admissions, and more.
WHAT: MassBay Community College Fall Open House
WHERE: 50 Oakland Street, Wellesley
WHEN: Saturday, November 4, 2023
TIME: 9 a.m. – 12 p.m.
*Prospective students can RSVP at MassBay.edu/OpenHouse or call the MassBay Office of Admissions at 781-239-2500. Once registered, prospective students will receive day-of instructions.
MassBay Community College Wellesley Hills campus, Wellesley, MA May 2022 (Photo/MassBay Community College).
To learn more about MassBay, visit massbay.edu