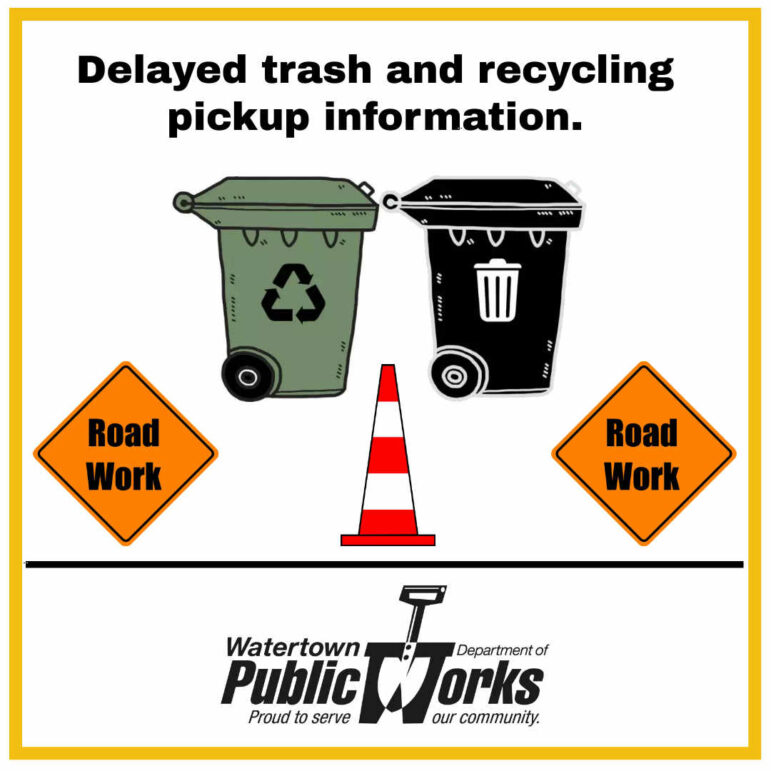 The following announcement was provided by the City of Watertown:
Due to on-going construction, trucks may have a difficult time collecting trash and recycle bins during the expected time.
If your street is not collected on your normal day, please leave all full bins materials outside and accessible until they are collected. Trucks will return as soon as they are able to, but it may be the following day. Bins should be at least 3 feet from other bins and cars, ideally in the middle of the driveway to avoid parked cars.
Please consider putting bins out the night before your normal collection as well, to help ensure a timely collection in the morning.