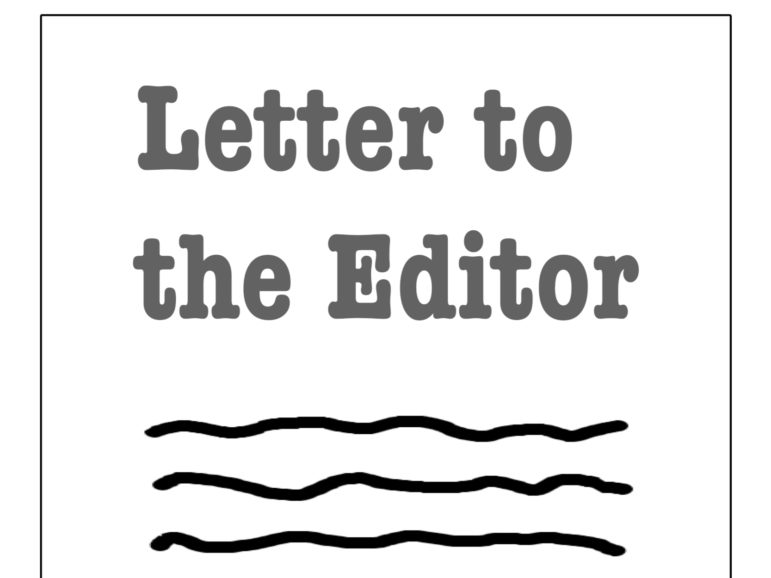 By Linda Scott
Watertown Resident
I have a quick transcript from a Watertown Affordable Housing Trust meeting, where Brett Buehrer, Senior VP of O'Connor Capital Partners (New York) is discussing plans that his company has for a very large apartment building on Main Street, where the Post Office is currently located. There is an initial discussion with the Trust. Buehrer comes back a few minutes later to discuss something that he "forgot."
Affordable Housing Trust Meeting October 16, 2023:
Brett:
We're making progress with the Post Office. I was wondering if you guys would be willing to write a letter to the Post Office in support of affordable housing. We're working to relocate them and hopefully bring them back into a new building. Yeah, we need to move them along.
Cliff Cook, Chair Affordable Housing Trust:
I understand that they can be very difficult.
Brett:
So, we have a few people in the community who are writing some letters on behalf of affordable housing.
Cliff:
I think that's something that we can do.
Member:
Remind me what the issue is?
Brett:
Their lease is up and they're a holdover currently in their space. (My Note: post offices often have something called a "holdover lease," which allows them to stay in a place for years after the lease expires, as long as they pay the fair market rate rent. The Watertown Post Office's lease expired in August 2023). We're working to relocate them, build a new building and then bring them back into the new building. That's the plan, if we could ever put it together, but, they're very, very slow, and we don't want that to be the obstacle in delivering affordable housing to Watertown on a timely basis. Once we get our approvals in place, … So we have some local affordable housing people writing letters in support of the Post Office moving along, advancing the process. I was hoping you guys could do the same.
Member:
And have you identified some place to put them?
Brett:
We've given them a temporary location option.
Cliff persists:
I'm fine with it. I don't think that it does any harm for us to say that we would support affordable housing.
Member:
I'm thinking that we're supporting the project where the affordable housing is being provided by this project, which is what our purview is, right?
(Unintelligible comments)
Brett comments that this housing is "desperately needed."
(More unintelligible comments)
Larry Field (DCDP):
Well, I think the purpose of the letter, as I understand it, is to facilitate the process. The Post Office has to make its decision, and it is in the best interest of the City and the project for them to make its decision on a timely basis, you know, based on the facts, and if it works out for them, that's great and that's what we want. But you know, we don't need to get into that. We need to get into encouraging them to be working on this.
Member: We want to encourage them to make a timely decision so we can advance affordable housing.
(All talking at once; more unintelligible conversation)
Member:
I mean, we're proponents of affordable housing, so I guess anything that they could do to facilitate their process to relocate or not sooner rather than later, I guess. We'd have to word it very carefully. I mean, I guess we can, but yeah.
Someone:
We could draft something.
(Lots of the folks talking over each other)
Then there's a discussion about the difference between supporting this project's affordable housing and the overall project. (In other words, how can we support the idea of affordable housing without being partisan and actually supporting the developer and his project?) I think that it was Larry Field's voice (DCDP), assuring the members that this activity is OK, and they agree (with no vote) to proceed with a draft letter.
That was just part of the Oct. 16, 2023 Watertown Affordable Housing Trust meeting. I think that you'd not be wasting your time to view it in its entirety.
http://vodwcatv.org/CablecastPublicSite/show/2814?site=3
So, what's this "Affordable housing" that's being mentioned that the Watertown Affordable Housing Trust should write a support letter for? That would be 104 Main St. 137 "luxury apartments" on prime Watertown real estate. Fourteen Watertown families living in old housing stock on that location will be losing their homes for this.
O'Connor touts the "21 Affordable units" (20 rental and one for sale) that they're creating for Watertown (5 studios; 9 one bedrooms; 6 two bedrooms; one three bedroom). Please note that the three bedroom unit is in a townhouse intended for sale. There will be no Affordable three bedroom units for rent.
By the way, the City of Watertown demands that developers building large projects like this commit 15 percent of their units as "Affordable." This is not something that developers do out of the goodness of their hearts. O'Connor did not extend its commitment to Watertown by assigning affordability to more units than they were absolutely required to.
These city-mandated Affordable units may not be the kind of "affordable" that these displaced Watertown families can afford. Here's the bottom line on "Government (HUD) Affordable Housing":
What is "Affordable Housing"?
Just the other day, someone complained to me that "They never give you an actual number! What do they consider 'affordable'??"
My answer: It's complicated. First, let's start with defining "Affordable" with a capital "A". This capital "A" Affordable refers to the government set standard for affordable. The small "a" affordable, refers to a rental unit that has nothing to do with the government rules. The landlord, quite simply, has personally kept the rent at a reasonable rate, not taking advantage of renters.
Affordable, with a capital "A":
Every year, HUD (Department of Housing and Urban Development) calculates the AMI (Average Median Income) for regions all over the United States. Watertown falls in the Boston/Cambridge/Quincy area. Let's look at the AMI (average median income) for one person in Watertown for 2023: $104,510.
Then, HUD takes 80 percent of that number ($82,950) to determine that you are "low income." That means that you are earning the most you can make to qualify for this kind of Affordable Housing that they're building at 104 Main St.
Here's a look at the HUD numbers for 2023:

This chart is taken from Regional Housing Services. Their website: https://www.rhsohousing.org/home/faq/what-are-income-limits
So, let's get more into the weeds a bit. If you were a "one person family," you'd need to make no more than 80 percent of AMI (or $82,950) to apply for O'Connor's Affordable housing. If you had a "two person family," you'd be allowed to make $94,800 to apply for the Affordable housing at 104 Main St. The number goes up as the family size goes up. And speaking of going up … so does the allowable rent that O'Connor can charge each year.
According to Watertown rules, O'Connor must rent 14 of these 21 Affordable apartments to families making 80 percent of the AMI. The other 7 has to be rented to people making 65 percent of the AMI. Anyone who meets these criteria and applies for one of O'Connor's Affordable apartments goes into a lottery run by a third party.
Currently, an on-line website for one of these lotteries shows a 65 percent Affordable Watertown one bedroom rental unit offered for $1,731/month ($20,772/year) and an 80 percent one bedroom unit for $2,204/month ($26,448/year).
Question: What was the thinking behind Watertown assigning more units to the 80 percent people than the lower income 65 percent people?
So 21 permanently "Affordable units" (by HUD government standards), take away 14 presently landlord set affordable older units, that will be demolished or changed into million dollar condos … I count 7 "Affordable, by HUD standards" apartments added in total to Watertown housing stock from this project. Seven. That's it!!
We've already seen what happened at the Watertown Affordable Housing Trust meeting. Now let's fast forward to the Zoning Board of Appeals (ZBA) meeting on Oct. 25, 2023. For the second time during this meeting, when a Watertown resident asked a specific rental price question, Ms. Melissa SantucciRozzi, chair of the Zoning Board of Appeals, asked if Brett Buehrer would like to address the issue of the rental prices on the "Not designated as Affordable" units. Twice he declined.
I want to thank the ZBA for their diligence. Although they are citizen volunteers, they approached this like their day job, combing over every inch of the 104 Main St. project and in the end making it a better building.
ZBA Chair SantucciRozzi, addressing the question that Brett declined to answer for a third time, said that the majority of these apartments, which will be "market rate," would most likely be expensive, "like most of the stock that's being presented" [for building projects in Watertown].
Brett just smiled.
Note: Judging from some quick telephone and on-line research on the other "luxury" units in the City of Watertown, a market rate studio apartment at 104 Main St. would most likely be priced between $2,800 and $3,600 a month, and a one bedroom would be between $3,100 and $4,200 a month. That's conservatively what those kinds of "luxury market rate" units are going for in Watertown in 2023.
So, I have some more questions:
What about those 14 families being evicted and possibly having to leave Watertown? Is that "in the best interest of the City?" Are they just collateral damage for some less than altruistic housing endeavor?
O'Connor Capital is a for-profit business, not a charitable Affordable Housing group. They are doing what is required of them by Watertown inclusionary zoning regulations. Should our municipal Affordable Housing Trust in Watertown be writing a letter of support for O'Connor, which is evicting our Post Office, at least the one small business left, and 14 families?
It's pretty clear from Brett's comments at the ZBA meeting that the Federal government would balk at the market rate retail rent for this space for the Post Office. What chance does a small Watertown business person have of setting
up shop there?
How about if this deal falls through, and we have no plan and no Post Office? Stranger things have happened!
Is more of this kind of project going to dig us out of this retail and housing hole we're in or entrench us deeper?
Tomorrow, see Watertown Affordable Housing, an Inside Story, Part Two: What other strategies can we use to add to Watertown's housing stock?
Send letters to the editor to watertownmanews@gmail.com