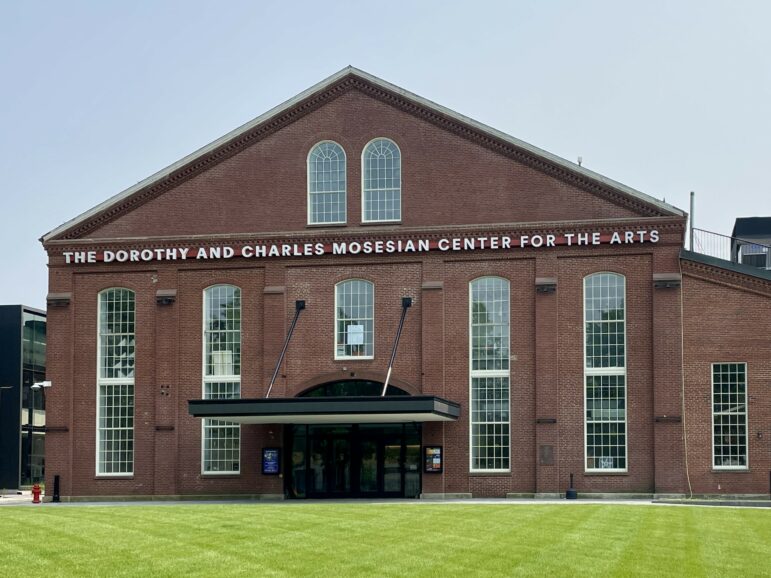 The following announcement was provided by the Mosesian Center for the Arts:
The Mosesian Center for the Arts is truly heartbroken with New Rep's closure, as it has not only meant the loss of programming on our stages, but impacts so many of our colleagues, collaborators, and friends. We are grateful to New Rep's staff, artists, and administrators for their longtime partnership, and we wish everyone all the best and much future success!
FREE AND DISCOUNT MEMBERSHIPS
We are reaching out to the New Rep community with a special offer of a FREE Mosesian Arts Insider Membership. MCA insiders receive regular newsletters with details about upcoming performances, programs, classes, and other events. MCA Insider members are also eligible to submit artwork to MCA's Annual Members Exhibition with a guarantee of at least one entry annually. It is past time to submit for this year's exhibition open in MCA's galleries from November 17- January 12, but we hope to see you at the Opening Reception on November 30 from 5:30-7:30 PM. Please click here to opt in as an MCA Insider.
We are also extending a 50% discount on a MCA Contributor Membership through December 31, 2023, to our friends from New Rep! With a contribution of $50 or more to any Mosesian Arts fund, your Contributor benefits will also include two complimentary tickets to any one Mosesian Arts Live performance this season including performances to Black Box Jazz with Berklee College of Music, Open Mic, Cantos do Mar with Mariana Song, A Christmas Carol, and the Briar & Rusty Show: Retro Beach Party, based on availability. Become an MCA Contributor this year, and claim a pair of tickets to an upcoming MC Live performance! Visit the Mosesian Arts website to make a contribution. Simply enter your contribution amount on the 'other' line and indicate NEW REP COMMUNITY on the online form. Also check out our website for details on upcoming events.
To simply join MCA's General Mailing List, click here. Please also take a look at our online Auction on Bidding For Good. Proceeds will allow Mosesian Arts to bring the community more theater, music, and arts opportunities for all! Click here to visit the auction site..
We hope to see you at MCA again soon!
Questions? Please reach out to MCA's Director of Development, Jeannette Belcher-Schepis by email at jeannette@mosesianarts.org or call (617) 923-0100 ext. 8300.