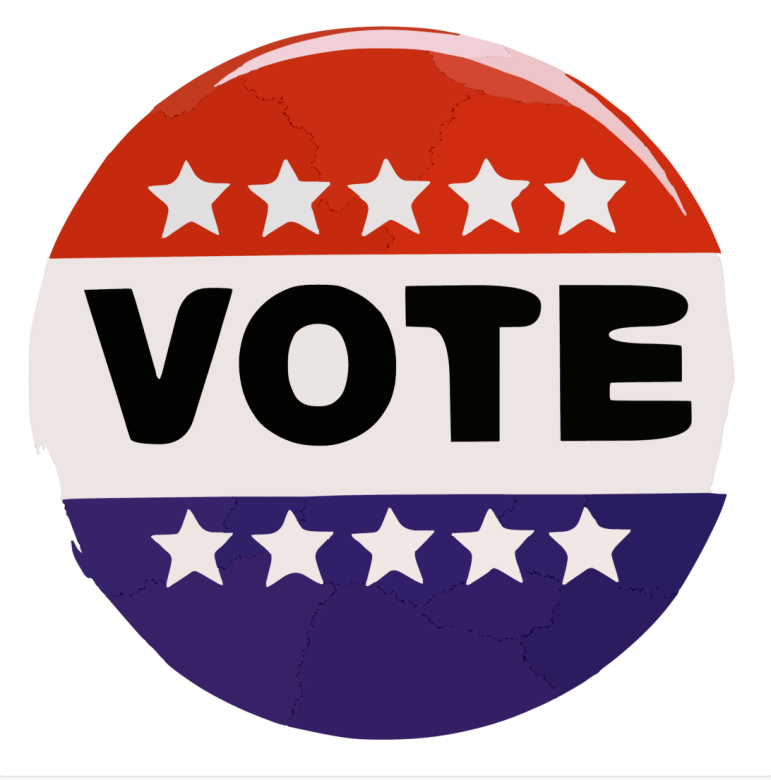 On Nov. 5, Watertown voters have a choice of seven candidates running for the four Town Councilor At-Large seats, which are elected by the entire town. To find out more about the candidates, former Town Councilor At-Large Aaron Dushku asked each a series of questions about what they would if elected, with the answers to be published by Watertown News.
This is the third in a series of five pieces featuring the answers from the Watertown Councilor At-Large candidates. (Note that Michelle Cokonougher declined to submit answers).
The candidate answers have been reordered from the previous post, then reversed for the second question. Click here to see the previous post
When it comes to the Town Council's role in the budget process, what will you rank highest in your first budget policy guidelines? What else falls within your top 5 issues?
Caroline Bays: We are building two new elementary schools and renovating a third, so schools will be at the top of my list.What else falls within your top 5 issues? We need to continue to improve our urban forest, implement our municipal bus program, maintain our sidewalks and streets, fix stormwater infrastructure, and improve town communication with residents.
Clyde Younger: I have to examine this issue further.
Jimmy Mello: Education and "Building for the Future" What else falls within your top 5 issues? Public Safety, Public Works, Repairing of Roads, Open Space/Recreation, Affordable Housing.
Tony Palomba: Create an Office of Communication and Community Engagement staffed by a full-time Communication Director and a part-time Community Engagement Officer. The Communication Director would be responsible for creating and implementing a communication plan and communicating the activities of the Town using all available communication channels, including social media. The Community Engagement Officer would be responsible for devising and implementing strategies to enhance public engagement and conducting community outreach efforts to increase participation by residents, including underrepresented residents, in Town government. What else falls within your top 5 issues? Working with the Watertown Housing Partnership and the Massachusetts Housing Partnership, conduct a feasibility study for the use of the north branch library as an affordable housing development. Create a Municipal Affordable Housing Trust, a public entity designed to create affordable housing, and allocate $1.2 million to the Trust from the Harvard O'Neill Enrichment Fund and allocate $500,000 to the Trust on an annual basis from the Town's general fund. The Trust can also receive Community Preservation Act funds. Enhance the capacity of the Department of Public Works by establishing a new position, Director of Projects, responsible for overseeing all clerks of the works hired by the Town or by contractors doing business in Watertown. Purchase Walker's Pond for open space and recreational use.
John Gannon: When it comes to the TC's role in the budget process, what will you rank highest in your first budget policy guidelines? What else falls within your top 5 issues? As stated previously, I support full funding for our public schools to encourage innovative learning approaches for our students. I also support funding for the construction and rehabilitation of our new elementary schools. Finally, I support funding for the construction of a new Watertown High School in a new location than the present small parcel on which it is located. The last major reconstruction of the high school occurred when I was a senior at Watertown High School; it was cramped then, it is cramped now. In no particular order, other budget priorities I would support include:
Preparing for the future. We need to be ready for a changing climate and to plan for carbon-neutral buildings and renewable energy sources, and we need to incentivize alternative transportation methods, such as local shuttles and effective public transportation.
Funding support for the Community Preservation Act. Watertown has a diverse population. We will all benefit from funding open space and historical preservation, and we need to ensure that our family, friends, neighbors and Town employees are able to remain in Watertown through the creation of quality affordable housing options.
Providing dignity and respect for Watertown's workforce by retaining and attracting talented personnel to deliver first-class customer service. This takes providing competitive salaries, benefits and working conditions that are comparable to those of other municipalities that likewise appreciate a dedicated workforce.
Long-term financial stability for Watertown. Watertown's financial priorities have made the town the fiscal envy of other municipalities in Massachusetts. We will be funding full construction of two new elementary school and substantial rehabilitation of a third elementary school without asking taxpayers to pay additional taxes. We are close to full funding of long-term pension benefit obligations, and we have a plan to pay remaining town retiree benefits in a shorter timeframe than other communities could hope to accomplish. Our future-driven planning will allow the town to sustain economic downturns, while delivering quality customer outcomes.
Anthony Donato: The Town Council has not yet adopted budget policy guidelines for Fiscal Year 2021. However, I anticipate funding for our schools, for street and sidewalk improvements, for a shuttle bus, for the acquisition of land for open space and/or recreational use to fall within my top 5 issues.
As an incumbent, tell me about a few of your accomplishments as a councilor last term. Please answer this considering the policy-making role of a town councilor. Avoid general words like "support," "encourage," or "promote" and please be specific on what you actually did. If you're not an incumbent, share a similar policy advocacy experience at any level of your professional or personal career.
Anthony Donato: As with any team, the Town Council succeeds together and fails together. I do not believe any accomplishment should be attributed to any one Councilor. With that being said, I am very proud of the many policies that were developed by the Committee on Rules and Ordinances, of which I serve as Chair, this past term. These include the establishment of the Community Preservation Committee, revisions to the Bring Your Own Bag ordinance, increases in the Senior Tax Work-Off Program, the establishment of a Veteran's Work-Off Program and Surviving Parents Exemption.
John Gannon: In my former capacity as Somerville City Attorney, I was charged with managing all legal aspects of the Assembly Row project in Somerville. When I began working for the City in 2004, the properties that now comprise a vibrant Assembly Row were a derelict collection of old railroad tracks, a failed mall, crumbling warehouse buildings, hazardous waste sites and other noxious uses that blighted the region. I was first charged with resolving pending court cases with neighborhood groups. The City hired community engagement negotiators, and we resolved to amend Somerville's Zoning Ordinance to encourage agreeable types of development that replaced a big box retail mall that had been approved for the property. When a new owner purchased the property, I led the City's legal interests in working as a small team with the developer over a course of years in a harmonious public-private partnership. We planned and built every public infrastructure needed for the property prior to allowing any permit for development. That included creating innovative water infrastructure to prevent pollution of the Mystic River Watershed. That meant negotiating with the MBTA and our state and federal delegation to allow for construction of a new Orange Line MBTA station funded by the development team and the federal government. That meant planning the street grid to facilitate efficient traffic flow and to encourage use of public transportation options; I even designed the traffic rotary on the site. As a result of the careful planning process before the first shovels were laid into the ground, the commitment of the City, the developer and the neighbors to fight for the best use of the property before buildings went up, the Assembly Square rejuvenation project is now a shining example of how a city builds a new neighborhood while respecting protected conservation lands, neighborhood integrity and the needs of local businesses. The project also won awards for its collaborative partnerships. Envisioning a common goal, anticipating and planning for future impacts, creating effective transportation options: that is the type of planning process that I know is possible for future Watertown projects.
Tony Palomba: As the Chair of the Committee on Human Services, I conducted with my colleagues on the Committee, Councilors Bays and Falkoff, thirteen Committee meetings on the issue of affordable housing. We heard from the Town's Social Service Resource Specialist about the need of affordable house in Watertown and from regional and statewide organizations and legislators about what is being done to address the issue in the Metro Boston area and what local communities can do. We proposed creating accessory dwelling units, assessing available Town property as a site for housing, and making it possible for low-income folks to rent by developing a tenant-based rental assistance program. In addition, we considered the creation of a municipal affordable housing trust and a real estate transfer fee to fund it. As the Chair of the Committee on Media and Public Outreach, I conducted with my colleagues on the Committee, Councilors Feltner and Bays, more than 10 Committee meetings to discuss communication and community engagement. We drew on the knowledge of local residents to learn about communication strategies and the targeted use of social media. Working with Watertown Community Conversations, we initiated a Community Engagement Project that included 18 Kitchen Table Conversations. On Wednesday, Oct. 23 at the Middle School, the Committee held a meeting to hear the results of those conversations. Working with Councilor Donato and the members of the Committee on Rules and Ordinance and with the Committee on Human Services, we held more than six meetings to update our 1983 Noise Ordinance. This work, which has not been completed, draws heavily on input from residents.
Jimmy Mello: In 1978 I was elected to the Planning Board (this is before we changed our charter) and at that time the town's planning staff was a single office assistant, the town planning was done by a paid consultant. The Board of Selectman also had paid consultants to help accomplish these tasks. Both boards decided to meet and combine our consultant budgets and hire Watertown's first full time Town Planner.
Clyde Younger: Led, along with Lucia Mastrangelo in gaining the initial contribution from Watertown Savings Bank which led to the Town Council approving the expansion and renovation of the Watertown Free Public Library. In addition, I was one of the founders of the Watertown Education Foundation. Also served as Watertown Town Council President influenced the adoption of the Budget and Fiscal Affairs Subcommittee upon recommendation of the late Russell Morgan; was chair of the School Committee and also chair of the Watertown High School Building Committee and an assortment of other public and private careers.
Caroline Bays: I was integral to designing and implementing the Kitchen Table Conversations that happened over the summer. I helped plan the process, participated in a Kitchen Table Conversation and we unveiled what we learned on October 23rd.I am also excited about the Tenant Based Rental Assistance program. This is one of the ideas that I have been working on as a member of the Human Services Committee and it came out of a joint effort by the committee, the administration's planning department, and members of the Housing Partnership. It is an important step towards helping families stay in Watertown.