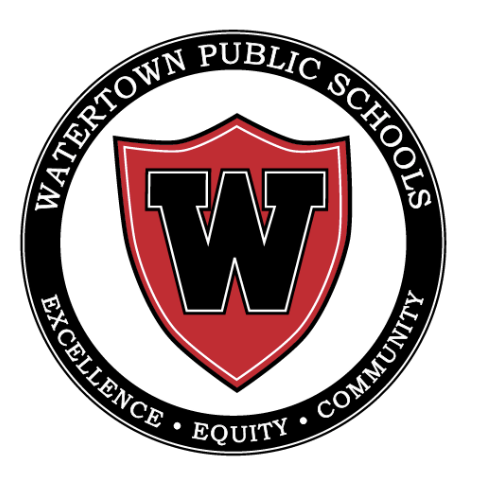 Watertown elementary school students will return to school, part time, beginning Oct. 27. Superintendent Dede Galdston sent out the announcement Thursday evening.
Superintendent Dede Galdston said the decision was be based on the state's latest report on the number of COVID-19 cases and rate of positive tests in Town.
In a letter to parents Galdston wrote: "… Watertown remains in the 'yellow' status, our positivity rate is low, and therefore we will be crossing the Bridge to Hybrid at the elementary level beginning on Tuesday, October 27 for our Cohort A students and Wednesday, October 28 for our Cohort B students."
Principals will be sending out more detailed updates to parents, Galdston said, "including start and dismissal times, entry and exit procedures, transportation and drop-off/pick-up procedures, and any other necessary protocols for moving to hybrid."
Students will have to follow COVID-19 protocols, Galdston said.
"All children must have masks and wear them at all times (in the classroom, in the hallways, in the bathrooms, and even outside), except during scheduled mask breaks. Every morning, you must assess if your child has any COVID-19 symptoms and if so, keep your child at home and call the school," she wrote in the newsletter.
Read the entire newsletter by clicking here.
Galdston added that School officials are considering moving Watertown Middle School students from remote to hybrid beginning the week of Nov. 9. That decision will also be based on the latest COVID-19 data.
The decision was delayed until Thursday afternoon because the state's COVID-19 community level report came out later than previous weeks. In past weeks, that report had come out on Wednesday, but starting this week the report came out on Thursday at 4 p.m.
Watertown's COVID-19 positive tests went up slightly for the report that came out on Thursday, Oct. 22 at 4 p.m. The Town remains in yellow for moderate risk, and average new daily cases is 5 per 100,000 residents over the past 14 days. Last week it was 4.5 per 100,000. The positive test rate is 0.74 percent over the past 14 days, slightly up from 0.70 percent in last week's report.
Surrounding Towns have also seen an increase in cases. Newton and Cambridge moved from green to yellow. Waltham and Boston remained in red, but had higher positive test rates, and Belmont's rate rose but the town remains in green.
On Wednesday, Galdston said in a Twitter post that the decision will be made after the release of the latest data.
Good evening-I appreciate community members are awaiting a decision regarding the move to hybrid tomorrow, 10/22. Normally, the State releases the weekly metrics on Wed., but now they are being released on Thursdays at 4pm. Therefore, the decision will be made after 4 tomorrow.

— Deanne Galdston (@WatertownSupt) October 22, 2020
Last week, for the first time, Watertown moved into the yellow, or moderate risk category in the state's Community Level COVID-19 Data Reporting system. Before that, the Town was green, or lower risk. To be in yellow, communities need to have between 4 and 8 new cases a day per 100,000 residents over a two week period. Previously, Watertown had been just below 4, but the latest report was up about 0.5 cases a week, pushing Watertown into the yellow category.
Starting hybrid for the elementary schools on Oct. 27 is on schedule for the district's Bridge to Hybrid Plan. The middle and high school were scheduled to start hybrid no earlier than Nov. 30, but school officials are now considering moving up the start for Watertown Middle School during the week of Nov. 9.
State education officials are scrutinizing Watertown's plans for moving to hybrid, after the Department of Elementary & Secondary Education had sent a letter in September pushing for hybrid to start earlier than called for in the district's plan. On Tuesday, Watertown School officials received word that the district is being audited regarding this decision.
School Committee Chair John Portz said that Watertown School officials came up with the plan before the state released its COVID-19 guidance on Aug. 11. Also, the plan was made after surveys and interviews with parents and teachers.