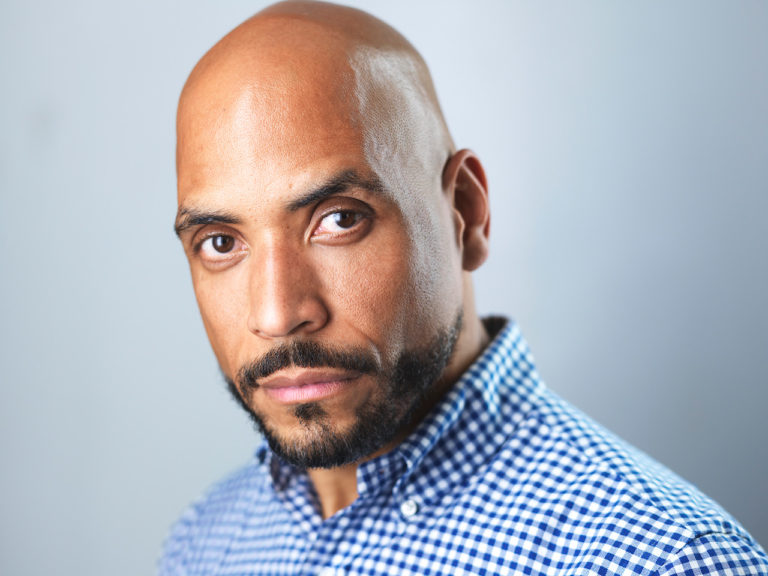 Michael Bobbitt, the artistic director of New Repertory Theatre, will be leaving the company to become the new executive director of the Mass. Cultural Council.
Bobbitt took over New Rep in July of 2019, and left his mark in his time in Watertown — increasing audiences, revenues and leading company's anti-racism efforts in the wake of the George Floyd's killing. Prior to that, he had already started efforts to stress the importance of diversity, inclusion and equity at New Rep.
Even during COVID-19, New Rep brought theater to town with its Historical Moving Plays, which were performed on the streets of Watertown. The first, The Charles W. Lenox Experience, told the story of an African-American barber from Watertown who joined the Massachusetts 54th Infantry during the Civil War.
Bobbitt said he sees a bright future for New Repertory Theatre.
"New Rep is a big theatre that can do big things. I am so proud of what we accomplished in the time that I was there," Bobbitt said. "Truly, the road map was set by the team before I arrived. They trusted me by throwing the ball at me and letting me run with it. The commitment the whole company (staff, board, artists, patrons, and supporters) made to racial equity is a model to be replicated by others.
"It's bittersweet. The New Rep team is my family in New England. We will still be in each other's lives."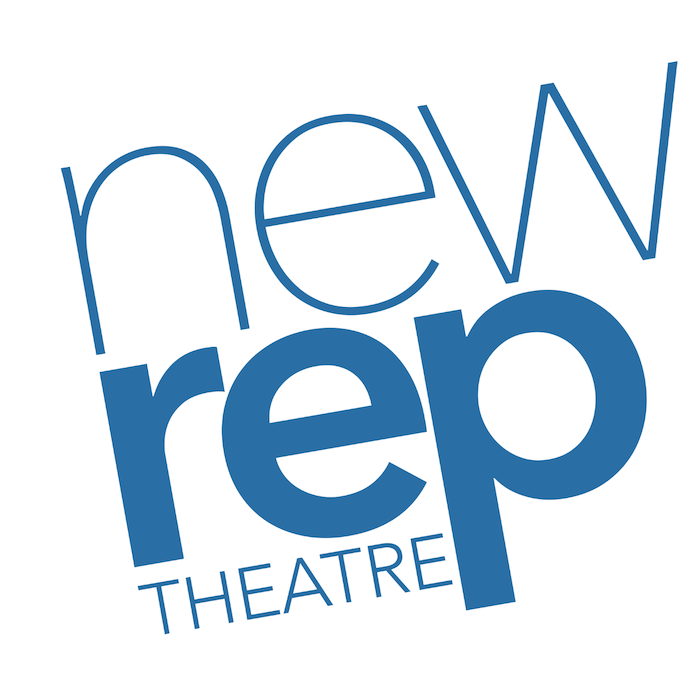 New Rep sent out the following announcement:
It is with both pride and regret that New Rep announces that our Artistic
Director, Michael J. Bobbitt, has been appointed as the new Executive Director of the Mass Cultural Council, effective February 1, 2021.
During his relatively brief tenure with New Rep, Michael has led our evolution as a company that respects the importance of Inclusion, Diversity, Equity, Anti-Racism and Access (IDEAA). In doing so, he has been an influential voice in theatre and artistic communities as we seek to
develop a culture that recognizes that our differences are our greatest strengths.
Michael's time at New Rep saw him lead the company successfully as it has endured the impact of the COVID-19 pandemic. He also led New Rep's response to the structural racial inequities revealed by the killing of George Floyd by uniformed police in June 2020, leading toward the development by New Rep of an encompassing series of anti-racist policies that have since
served as a model for many cultural organizations.
Serving the New Rep community of playgoers, staff, artists and volunteer leadership, he developed a number of online and small-group plays and led important online conversations with a variety of national, regional and local artists.
Under Michael's leadership, New Rep experienced a 26% increase in the number of playgoers, a 43% increase in revenue, a 33% increase in contributions, retirement of its debt, and addition of eight BIPOC Board members. Also, 57 BIPOC artists were hired in the last fiscal year, 74%
of artists hired this year are BIPOC, and six BIPOC playwrights were commissioned with 3 world premieres. Michael led the creation of a monthly BIPOC healing space where 40+ BIPOC Artists have participated, and a forum for over 90 Boston-area Artistic Directors who gather
twice a month to discuss the industry and its needs.
In commenting on Michael's departure as Artistic Director and assumption of the Mass Cultural Council Executive Director role, Jo Trompet, the chair of New Rep's Board, said: "This is truly a bittersweet moment for the New Rep family. We are happy that Michael will now have a role in which his leadership and motivational skills can influence the cultural and artistic communities across our state. And we are proud to have recruited Michael to a state in which he has already made such a great impact. But we are sorry that New Rep itself is losing his brilliant leadership." Jo emphasized that "New Rep intends to stay on our course, building on all of the changes introduced under Michael. We will continue to challenge ourselves to become a place where everyone feels welcome."
For the Mass Cultural Council role, Bobbitt was identified as the preferred candidate of the Council's Search Task Force through an extensive, nationwide search led by Arts Consulting Group. The recommendation to hire, made by Chair Nina Fialkow, was enthusiastically endorsed by Vice Chair Marc Carroll and the members of the Search Task Force, and formally
accepted this morning during a Special Meeting of the governing Council.
The search for a new Executive Director was launched by the governing Council in late June, due to the retirement of Anita Walker on June 30. Since July, Mass Cultural Council has been led by Acting Executive Director/Deputy Director David T. Slatery, in close collaboration with his
Senior Leadership Team: Operations Director Jen Lawless and Public Affairs Director Bethann Steiner.
"We are thrilled to welcome Michael to Mass Cultural Council and look forward to working with such an engaging and accomplished leader," said Slatery. "Massachusetts' cultural sector is dealing with massive economic devastation from COVID-19, while simultaneously engaging in difficult conversations to understand how to collectively act to promote equity and ensure access for all. Mass Cultural Council is preparing to lead by example, and Michael is the visionary leader we need to guide the sector through this next chapter."
About New Repertory Theatre
Founded in 1984, New Rep is an award-winning professional theater located on the historic Arsenal on the Charles campus, a vibrant cultural hub in Watertown, Massachusetts featuring amplefree parking and restaurant dining.
In residence at the Mosesian Center for the Arts, New Rep stages contemporary and classic plays and musicals, including world premieres, that awaken the heart, challenge the mind, and expand the human spirit. We mount productions in two fully accessible performance spaces: the state-of-the-art 340-seat MainStage Theater and the intimate 90-seat BlackBox Theater, which provide excellent views from every seat.
New Rep embraces theatre as the basis for enduring connections with our community. Through entertaining, innovative, and thought-provoking live theatre performed at the highest standards of excellence, we seek to spark community conversations about the crucial issues of the day. Our Spotlight Symposium Series and Post-Show Talk-Abouts provide opportunities for audiences of all ages and backgrounds to explore a play's themes with esteemed experts and seasoned dramaturgs.
New Rep has long been an active advocate for the arts and a major voice in the national dialogue defining the role of theater in our culture. New Rep is now at the vanguard of a momentous drive to develop anti-racist theater practices in the Greater Boston community. We aim to create an authentic sense of belonging for artists and audiences alike.
New Rep's Mission
New Repertory Theatre produces plays that speak powerfully to the vital ideas of our time.