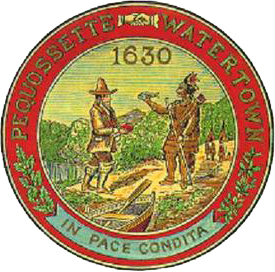 The Charter Review Committee sent out the following announcement seeking volunteers:
Watertown Charter Review Committee Flyer Drop, Saturday, April 24 – Sunday, April 25. 
The Town of Watertown Charter Review Committee (CRC) needs many volunteers this weekend, Saturday, April 24 – Sunday, April 25 (and beyond, if needed) to drop off flyers to homes in your neighborhood to alert residents that the CRC is soliciting input from all residents on improvements to Watertown's government.
Learn about Watertown!-Interested volunteers, please contact John Gannon at (617) 905-4115 or at jggannon@yahoo.com. A raffle drawing of volunteers will be held for a donation to a charity or cause of your choice! Thanks!
Crc Flyer 2021 0406 Final by Charlie Breitrose on Scribd