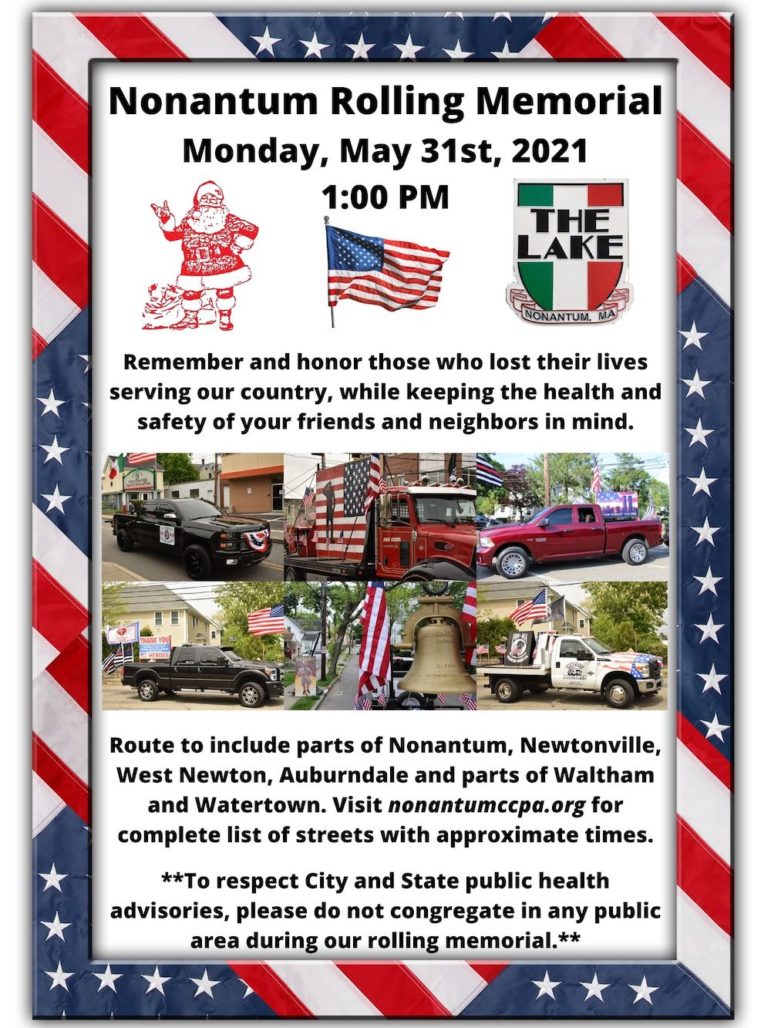 The following information was provided by Nonantum Children's Christmas Party Association:
After our successful Rolling Memorial in 2020, the Nonantum Children's Christmas Party
Association, Inc. plans to hold the same event this Memorial Day, Monday, May 31st, beginning
at 1 p.m.
The Rolling Memorial is the safest alternative to a traditional parade that still allows the community to honor and remember the sacrifices made by so many who served our country.
Join us along the route and watch approximately twenty patriotic floats roll by! The Memorial will travel through parts of Newton, Waltham and Watertown. Visit our website nonantumccpa.org for additional information including the entire route with approximate times. If you have any questions, please email us at info@nonantumccpa.org.