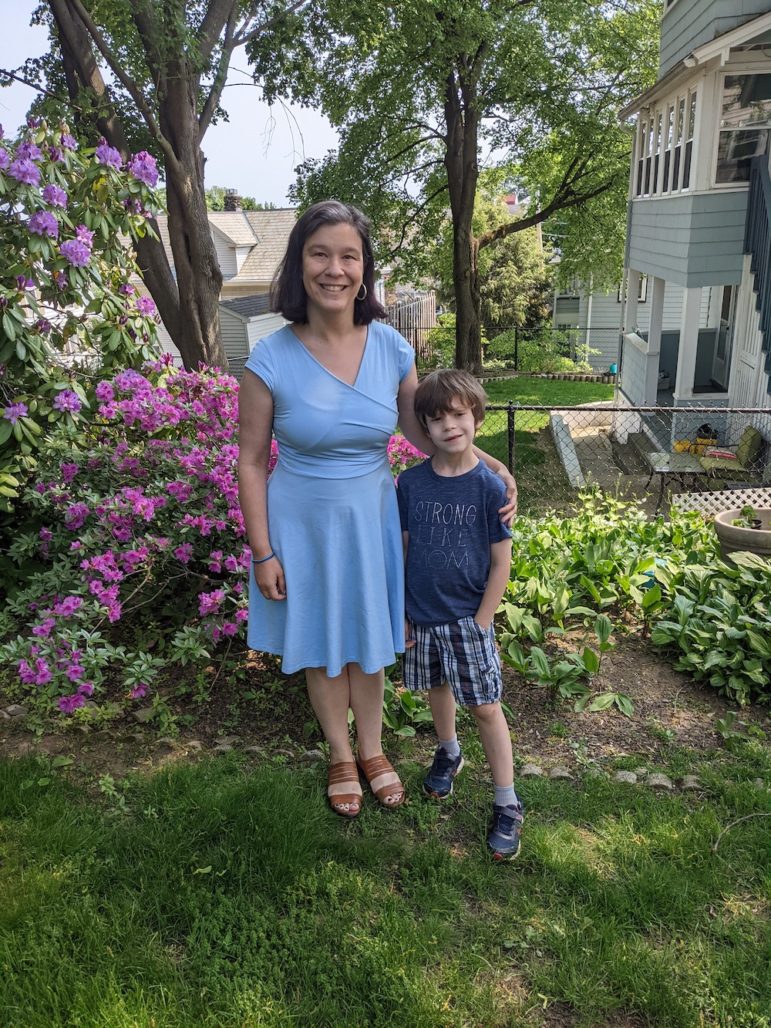 The following announcement was provided by Rachel Kay:
Over the past year, we have all experienced great challenges. Those of us caring for school-aged children have watched them struggle with isolation, academic losses and for too many students even harm to their mental health and well-being.
As I have watched Watertown Public Schools grapple with the difficult decisions they had to make this year, I have felt obligated to advocate for the needs of all our children, as well as for working families. I learned that I have a unique perspective to share, and that I will add to discussions including the critical challenge our schools now face in overcoming the educational debt our students have sustained over what was for some of them a lost year. This is why I am running for School Committee this year, with the goal of representing the families of Watertown and ensuring the focus remains on the needs of our children over the years to come.
For those who do not know me, let me tell you a little more about myself: I am a proud Lowell mom and I work for MIT as Director of Admissions Research and Data Analysis. I have a Bachelor of Science in Applied Math from Brown University, and I have been working in education for the past 25 years. I started as a math teacher, then spent several years in curriculum development. I went to graduate school looking for a way to blend my interest in education with my ability in math. I earned a PhD from Boston College in Educational Research, Measurement, and Evaluation. Since that time I have done educational research in the areas of educational technology and science education. My professional work has allowed me an inside view of K12 education and beyond. If elected, I intend to put my knowledge to work for Watertown students.
By my training and by my nature, I am a data person. My approach will be driven by both data and the unwavering recognition that each student has individual needs that can and should be met by our public schools.
While my professional background has prepared me for a position on the School Committee, I would argue that my personal experience is my greatest qualification. I am a single mom, working full time. I am raising a son who is exceptional in many ways, and whose educational needs have required a great deal of attention. This has made me aware of both the benefits schools can provide and the challenges that schools face in meeting each and every child's individual situation. I also know the struggle that working parents face in advocating for and supporting their children's education. I am committed to making it easier for families to give their input and to ensuring that every family that shares its voice is heard.
If you watched School Committee meetings over that last year, you may recognize my name from my work with a team of parents advocating to get better services for all Watertown students and the choice of more in-person time for those students whose families wanted it. Through this activism, I have learned how the School Committee and our school district operate and the range of decisions we must make. While our current decision makers are good people who have worked hard, I believe we can and must do better. I will continue to fight to get our students the services they need to make up as much as possible of what they have lost.
With your help, I hope to bring my personal and professional knowledge to the Watertown School Committee and be a voice for change, a voice for excellence in education, and a voice for our students.
I recently submitted the signatures needed to officially be on the ballot — the first candidate to do so. My next step will be listening to as many parents as I can — in a group or one on one; in person, on zoom, or on the phone. I want to hear from parents what students need to overcome the school they have missed during the pandemic and any other way our school district can better serve our students. Of course, I will also be launching a website and social media. I hope to be as easy to get a hold of as possible! Please reach out and we can set something up that is convenient for you.
I look forward to talking more with all of you about what you would like to see from the Watertown schools over the next several months. Please contact me at by phone or text at 617-744-9264 or by email at RachelEKay@gmail.com.