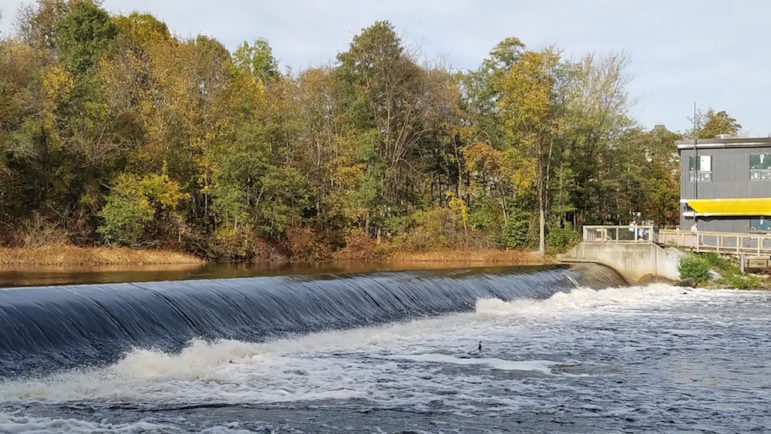 A group that has been studying the removal the Watertown Dam to improve the environment for fish and to protect against a potential failure will give a public tour of the area on Saturday.
The following announcement was provided by the Charles River Watershed Association:
Watertown Dam Site Walk – Saturday, October 2nd, 10-11 a.m. Meet at the Watertown Dam Overlook Parking at DCR Dealtry Pool Lot, 64 Pleasant St., Watertown, MA.
Come for a walk along the Charles River Reservation and learn about the opportunities to remove the Watertown Dam to improve fish passage, climate resilience, and eliminate the threat of dam failure. Join Community Resilience Specialist Robert Kearns and River Science Program Director Lisa Kumpf for a guided tour of Watertown Dam.

Elected officials in attendance will be State Senator William N. Brownsberger, State Representative Steven Owens, State Representative John Lawn, Watertown District C Councilor Vincent Piccirilli, Watertown Council President Mark Sideris, Watertown Councilor at Large Anthony Donato.
To RSVP click here