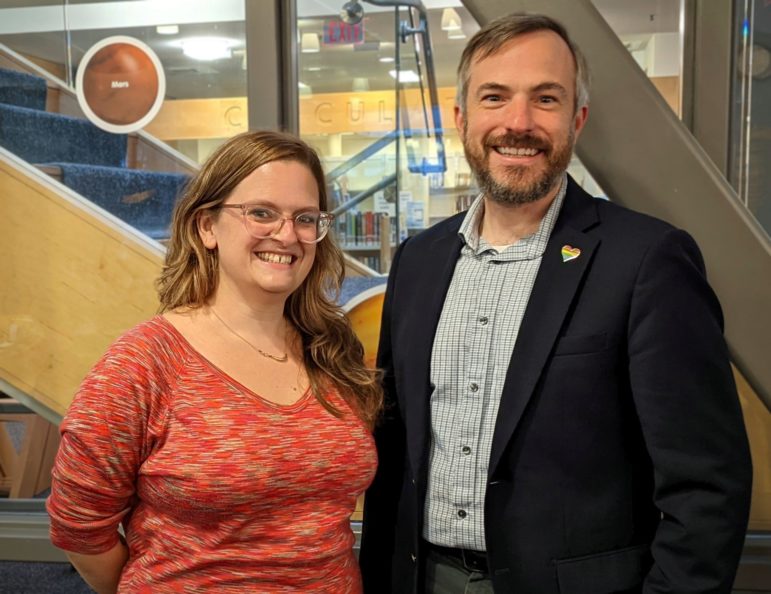 Dear Watertown Community,
I write this letter to enthusiastically endorse Jessica Middlebrook for the Watertown School Committee.
I have known Jessica for 9 years, and throughout that time, no one has worked harder on behalf of campaigns and causes that align with her progressive values. Now, as she embarks upon her own campaign, I stand with Jessica in her efforts to lift up all voices in the Watertown school community. She will bring intelligence, empathy, and prudence to the Committee; our whole town will benefit from her leadership.
Jessica's most enduring qualification is her vast professional experience. She has worked in schools nearly her entire career, and she continues to innovate in her current role as a school counselor. No one else on the ballot has as much in-school experience as Jessica, and therefore her insights, observations, and priorities will align with the day-to-day realities that face our students, families, staff, and administrators. With a Masters degree and Certificate of Advanced Study in Risk and Prevention from the Harvard Graduate School of Education, she has dedicated her professional life to supporting the mental health and social-emotional wellbeing of students at all levels.

As a parent of two children in the Watertown Public Schools, I trust Jessica to make sure that all Watertown students feel safe in school and have access to a top quality public education. I urge you all to join me in voting for Jessica Middlebrook on November 2nd.
Sincerely, 
Representative Steve Owens
Winsor Avenue
(NOTE: The deadline for submitting election letters is Thursday, Oct. 28. They can be submitted to watertownmanews@gmail.com)