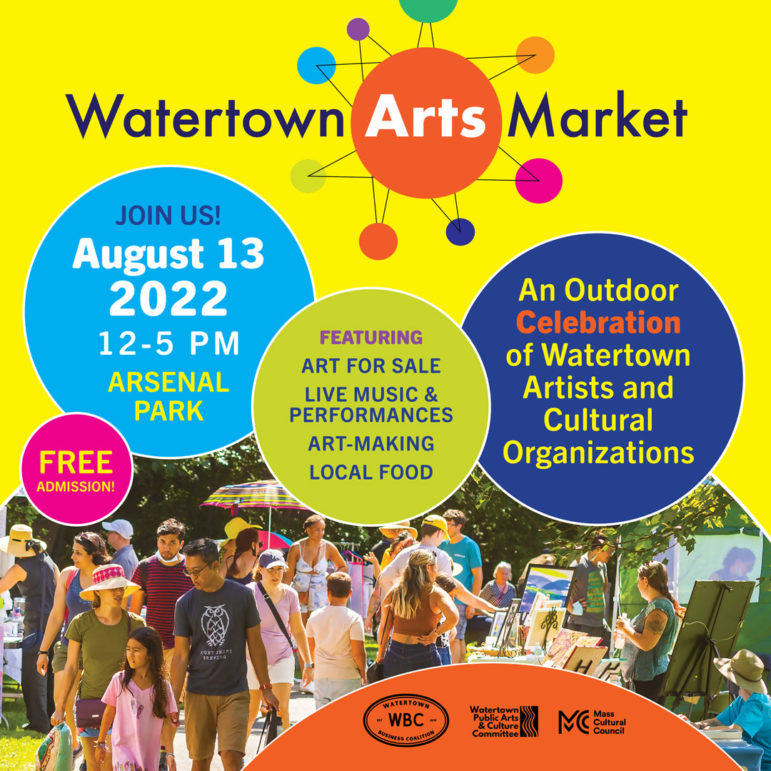 The following information was provided by the Watertown Arts Market:
The Watertown Arts Market will take place at Arsenal Park this Saturday, Aug. 13 from 12 p.m.-5 p.m. Join us in celebrating our local artists, arts and cultural organizations, and related businesses serving Watertown!
The Watertown Arts Market is free to attend. Visitors can walk along this outdoor market with art and other wares will available for purchase. There will be live performances and artist demonstrations throughout the afternoon. Food from local restaurants and food trucks will also be available.
Rain date for the event is Sunday, August 14. More information is available at
www.watertownartsmarket.com.
Volunteers Wanted!
Want to help at the Watertown Arts Market on August 13? We would greatly appreciate your support! If you are interested in learning more or would like to sign up to volunteer, please visit www.watertownartsmarket.com/volunteer.