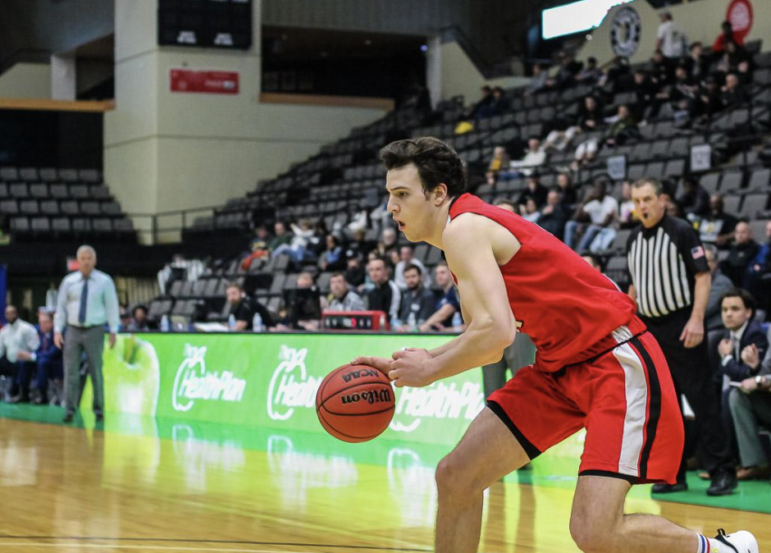 The following information came from Wheeling University Athletics:
The National Basketball Coaches Association (NABC) released their annual team and individual academic awards for the 2021-22 season. The Wheeling University Men's Basketball team had five players honored for their individual success in the classroom.
Graduate Student Alex Humphreys, junior Dozie Enyosiobi, senior Jay Gentry, junior John Korte of Watertown, and Graduate Student Jordan Reid joined over 2,000 other men's basketball players across the country on the list who dedicate their time to being well-rounded student-athletes.
In order to qualify as an NABC Honor Court athlete, a player must maintain a cumulative GPA of 3.25 or higher and be either a junior, senior, or graduate student during the year of competition. Overall, 13 players from the Mountain East Conference (MEC) made the list across three different institutions (West Liberty, Davis & Elkins, and Wheeling) with Wheeling holding the second most honorees behind Davis & Elkins (8).
Leading the list of honorees was graduate student Jordan Reid, who led the Cardinals in scoring this past season with 559 points and 20.7 points per game. He became the 47th Cardinal to reach the 1,000-point mark this past season and eclipsed the 1,800-point mark for his entire college career during the year. Reid was consistently one of the top scorers for the Cardinals throughout the season and earned All-MEC Second Team honors for his work on the court. On the defensive side of the ball, Reid was tied for second on the team with 5.6 rebounds per game and picked up three double-doubles throughout the year.
Joining Reid on the list were two other regulars in the Cardinals starting lineup, Jay Gentry, and John Korte. Korte was the team's leader on the defensive end of the floor, averaging 6.0 rebounds per game and totaling 168 rebounds in 28 games played. He also improved his scoring this season, averaging 8.0 points per game and scoring in double figures 11 times this season. Gentry was another consistent force on offense for the Cardinals, averaging 9.8 PPG while shooting .378 from the floor. Gentry just fell short of the 1,000-career point mark, finishing the season with 977 points, but helped lead the Cardinals to the playoffs for the fourth time in his career.
Rounding out the list are Alex Humphreys and Dozie Enyosiobi, who each played a role off the bench for the Cardinals this season. Enyosiobi appeared in eight games for the Cardinals and scored a career-high 14 points while grabbing 10 rebounds. Humphreys appeared in four games for the Cardinals and scored two points while grabbing one assist and one rebound.
The Wheeling Men's Basketball team continues preparations for the 2022-23 season as they look to make it back to the MEC playoffs and make a run for an MEC Championship.