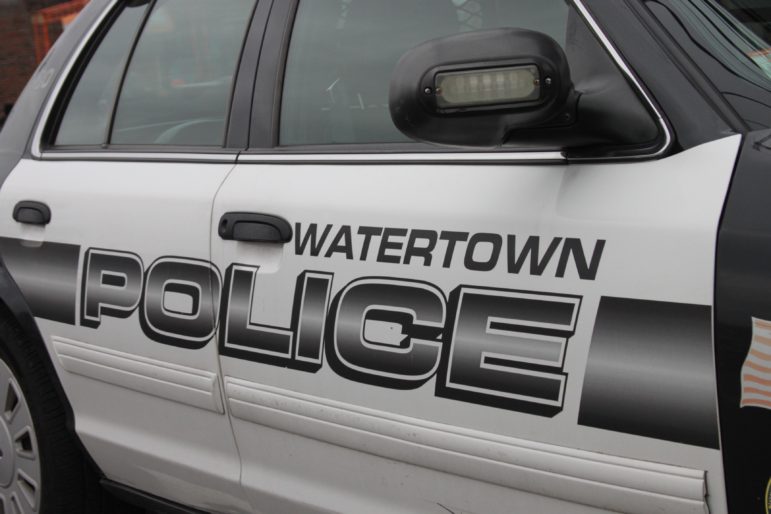 The following information was provided by the Watertown Police Department.
Arrests
Sept. 14, 1:45 a.m.: Police received a call about a vehicle playing loud music and disturbing residents on Repton Circle. When officers arrived they found a vehicle in the middle of the driveway, blocking it, with a man sitting in the driver's seat and the motor running. An open can of Corona beer was found in the cup holder of the center console, and six empty beer cans were found. The driver showed signs of intoxication, and had an odor of alcohol on his breath. He admitted to drinking before driving. The man did not pass three field sobriety tests. Officers also discovered he had two warrants for his arrest. Omar Ramirez-Camacho, 43, of White River Junction, Vermont, was arrested for OUI liquor and the warrants from Waltham District Court: one for assault and battery and the second for larceny of a motor vehicle.
Sept. 14, 6:14 p.m.: An officer patrolling on Mt. Auburn Street saw a woman in front of the Citizens Bank who appeared to be in need of assistance. While speaking with her the officer discovered that the woman had a warrant for her arrest. Sandra McNaney, 65, of Cambridge, was arrested on the warrant from Boston District Court for assault and battery on ambulance personnel.
Incidents
Sept. 12, 7:02 p.m.: Best Buy security spotted a man taking items on surveillance and left without paying. He took a Logitech Camera, an Anker power cord and a FitBit smartwatch, worth a combined $320. The items were placed into a Marshalls shopping bag. The suspect is described as a white male with short black hair, wearing a navy blue hoodie, green sweatpants, and a pink and white baseball hat.
Sept. 13, 6:35 a.m.: A vehicle on Grandview Avenue was vandalized. A resident reported that on Sept. 5 at 1 a.m. she saw a man standing in her driveway next to her vehicle. She confronted the man, who fled. The next morning she found scratch marks on the driver's side of her vehicle. There were no indications that the man entered the vehicle. She did not get a good look at the man.
Sept. 14, 8:26 a.m.: Graffiti was found at a City-owned building on Main Street. The Director of Public Buildings met police and showed them the red and white spray paint on the pavement in the rear parking lot of the building, which included some words and explicit images.
Sept. 14, 12:35 p.m.: A man was seen taking a pair of headphones at Best Buy and leaving without paying. The headphones are valued at $59.99. The suspect was described as a white male, with a beard, a black jacket and light colored pants.
Sept. 15, 3 p.m.: A bike was taken from an apartment building on Pleasant Street. The owner said an Infinity Boss.three hybrid bike, valued at $400, was taken from the garage between Aug. 31 and Sept. 1. Police are investigating.
Sept. 16, 2:28 p.m.: A resident of an apartment building on Coolidge Avenue reported that someone broke into his storage unit and took some items. The unit was left unlocked. The man is missing some ski equipment, clothing, six HAM radios, and some tools. The items are worth a total of $2,400.
Sept. 17, 8:40 a.m.: Two bikes were taken from Arsenal Yards. The owner locked the bikes in the parking garage the previous week, and when we went to get them on Sept. 17 they were gone. One was a white and purple Macomb-brand bike valued at $400, and the second was a mauve and blue Giant-brand bike valued at $1,200.
Sept. 17, 4:54 p.m.: A man was seen taking items from Best Buy. He took a Bose Soundlink Micro valued at $239.98 and two pairs of Beats Flex headphones valued at $70 apiece. Security got a description and gave it to police. Officers spotted a man fitting the description nearby on Arsenal Street. They spoke to him and he admitted to taking the merchandise. The items were returned, and the 34-year-old man from Boston was summoned to Waltham District Court for shoplifting.