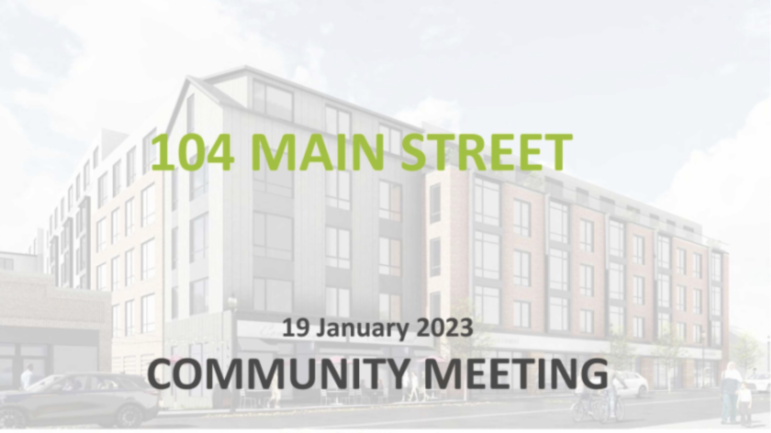 The following announcement was sent out by O'Connor Capital Partners:
O'Connor Capital Partners would like to introduce itself and cordially invite you to a presentation of its plans to transform the site in Watertown Square located at 104-126 Main Street, 55 Pleasant Street, 2-10 Cross Street and corner of Pleasant and Cross Street into a vibrant mixed use commercial/residential property which will enhance the retail offered along the Main Street corridor within a thoughtfully conceived design which incorporates design elements of the existing Watertown Main Street design esthetic.
The design uses high-quality materials within a creative design that will preserve the historic row houses along Cross Street. This transit-oriented development will incorporate some of the best sustainability principles while offering public benefits including much needed housing, including an affordable component. The development will help reenergize Main Street and incorporate retail and residential vitality that benefits the greater Watertown community.
We will be hosting an interactive meeting on Thursday, January 19, 2023 at 6:30 PM. We hope you are able to join us for the presentation and look forward to your comments.
CLICK HERE FOR MEETING DOCUMENTS
For ease of access, the meeting will be conducted virtually via Zoom. Just prior to the start of the meeting, please access the link below to join via computer or mobile device. You may be instructed to download the Zoom application. The project team will also attempt to secure a live broadcast spot with local cable access TV. If none are available, the project team will record and make it available through local cable access TV for on-demand viewing.
Meeting Date: Thursday, January 19, 2023
Meeting Time: 6:30 PM to 8:00 PM
Meeting Place: virtual, via Zoom meeting
URL: https://bit.ly/watertown-main-cross-redev [note: if typing, use all lowercase]
Meeting ID: 828 9258 6280 Passcode: 867 5309 Telephone Dial-in: (646) 558-8656
First-time Zoom help: https://support.zoom.us/hc/en-us/articles/360034967471-Quick-startguide-for-new-user
Project Contact: Brett Buehrer O'Connor Capital Partners Buehrer@oconnorcp.com 212-308-7700